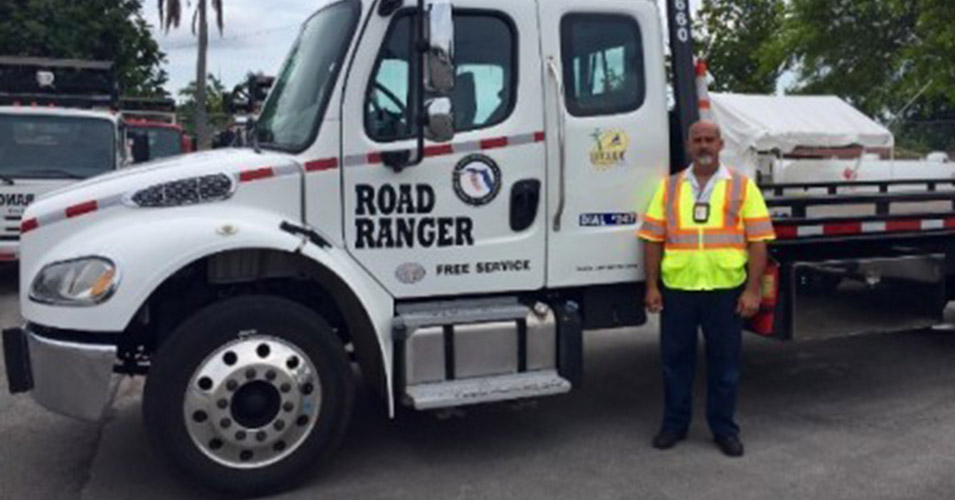 September 2015 – Rene Verdecia
The District Six Intelligent Transportation Systems (ITS) Office is proud to announce that Mr. Rene Verdecia is the Road Ranger of the Month for September 2015.
Mr. Verdecia has been a District Six Road Ranger for almost 12 years. He was chosen for his dedication to the program and to supporting his fellow Road Rangers by providing excellent back-up and ensuring work zones are as safe as possible.
Thank you Rene for the brave work you do every day!