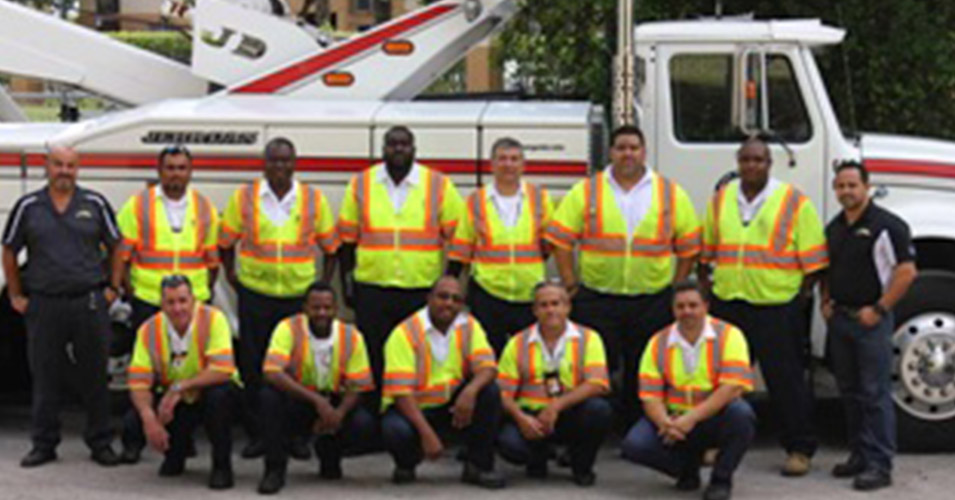 September 2013 – The Road Ranger Team
The District Six Intelligent Transportation Systems (ITS) Office is honoring each member of the Road Ranger Team with the Road Ranger of the Month Award for September 2013.
The team was selected for their outstanding cooperation during the transition period to the new Road Ranger Contract. They showed great teamwork during this time and worked hard to meet all the requirements needed to complete the process. They became re-certified to work under the new contract and participated in a cross-training program to enhance their familiarity with all district roadways as well as their incident management skills. All this was done while still providing motorist assistance and incident management support to drivers.
The entire team deserves this recognition because they were vital to the success of the new contract while keeping our roadways safe during this critical time.