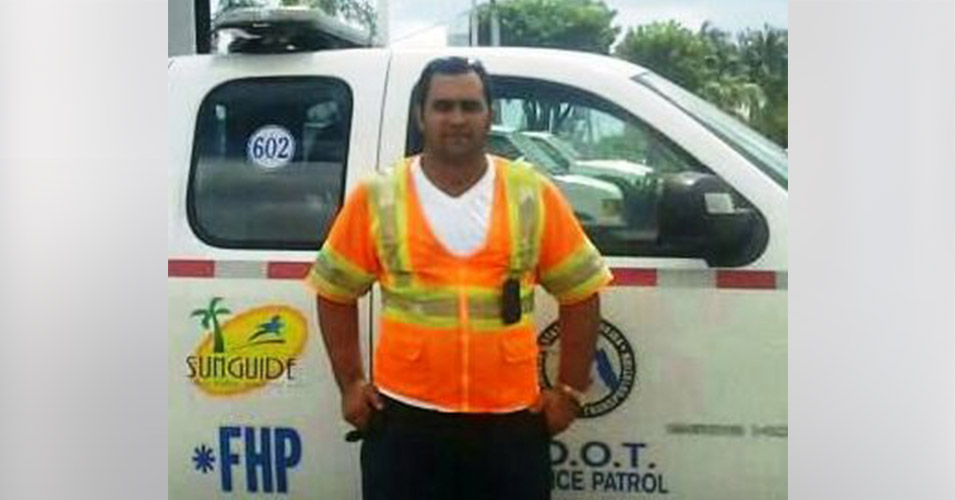 September 2012 – Jose Aleman
Jose Aleman was selected as the September 2012 Road Ranger of the Month for his great contribution to the program.
He has been a Road Ranger for almost one year and has focused most of his efforts patrolling State Road 826 (Palmetto Expressway). Since beginning his post, his supervisors and co-workers have taken notice of his professionalism and willingness to help others. Aleman says this is due to the fact that he enjoys the role the program has on the community and its has given him a sense of fulfillment in the process. He looks forward to moving forward with the Road Ranger Service Patrol and growing within his position.
When asked about his fondest memory while on the job, true to form, he stated it was when he helped an elderly couple with a flat tire. He says they were stranded in the apex of a ramp and the gentleman was too weak to physically change the tire himself. Aleman came to the rescue and quickly changed the tire for the couple. They were very thankful and he says its moments like those that inspire him to move forward every day in his job.