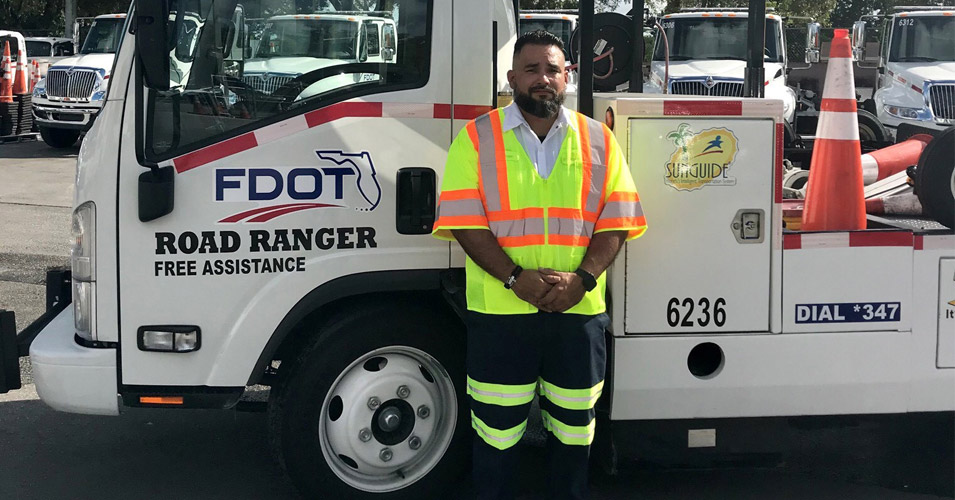 October 2018 – Carlos Velasquez
The District Six Transportation Systems Management & Operations (TSM&O) Office is proud to announce that Carlos Velasquez is the Road Ranger of the Month for October 2018.
Mr. Velasquez has been an FDOT District Six Road Ranger for five months and was chosen because of his excellent teamwork with other incident managers.
"It's a real privilege being a Road Ranger and helping others," said Velasquez. "I come home and always have some story to tell my wife and kids on how I helped someone."
Keep up the great work, Carlos!