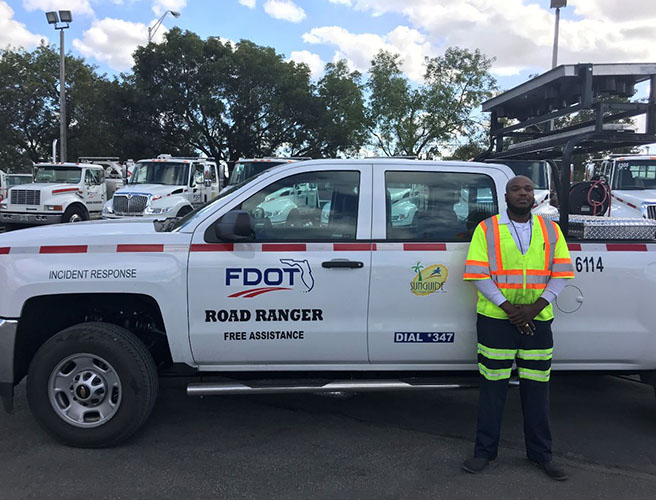 November 2018 – Bilson Cenecharl
The District Six Transportation Systems Management & Operations (TSM&O) Office is proud to announce that Bilson Cenecharl is the Road Ranger of the Month for November 2018.
Mr. Cenecharl has been an FDOT District Six Road Ranger for six months and was chosen because of his excellent customer service approach and teamwork skills.
"My favorite part of the job is assisting the motorist and seeing that smile on their face that they can continue their day because I assisted them," said Cenecharl.
Keep up the great work, Bilson!