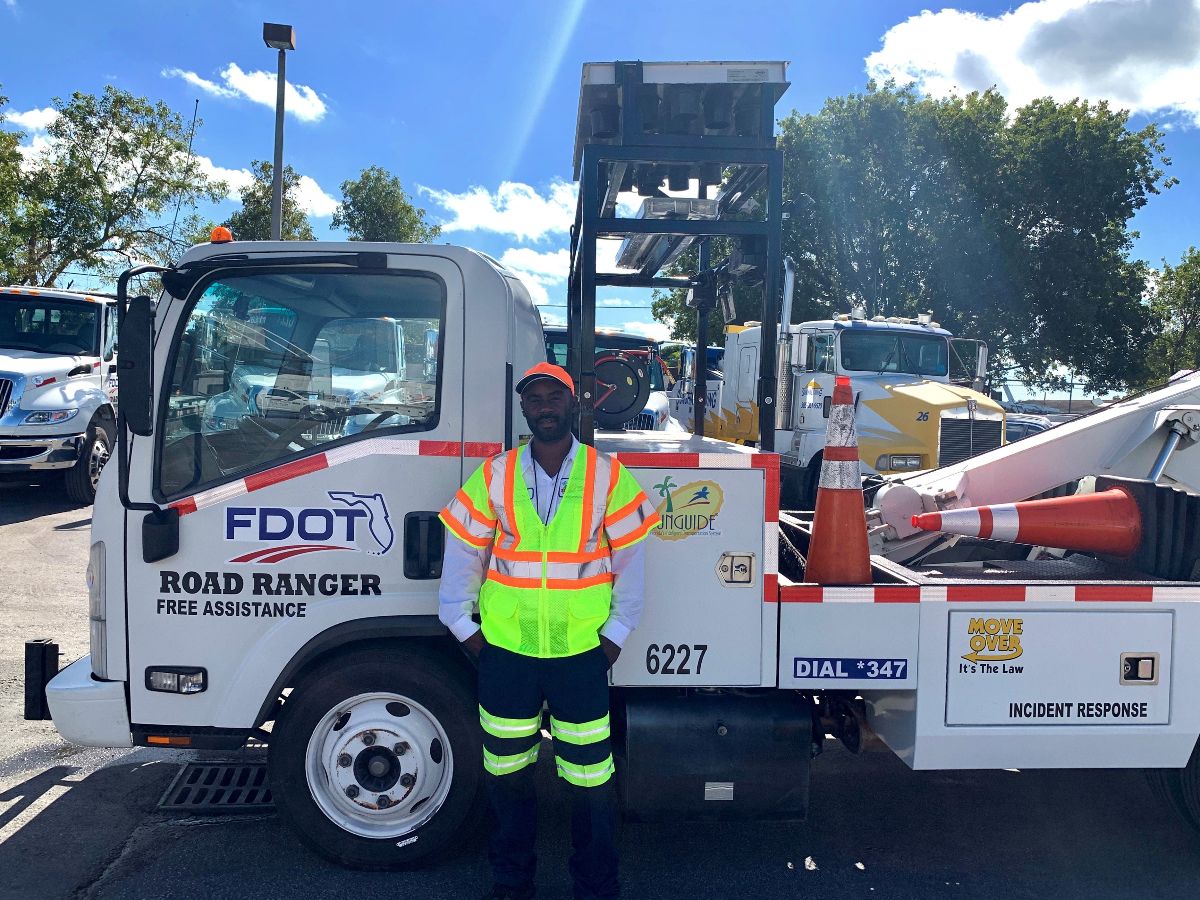 December 2018 – Kervens Jean-Marie
The District Six Transportation Systems Management & Operations (TSM&O) Office is proud to announce that Kervens Jean-Marie is the Road Ranger of the Month for December 2018.
Mr. Jean-Marie has been an FDOT District Six Road Ranger for six months and was chosen because of his excellent customer service skills and willingness to cover shifts as needed.
"My favorite part of the job is assisting the motorists and helping them on their way to their final destination," said Jean-Marie. "I try to make their day better by assisting them as quick as I can in a safe manner."
Keep up the great work, Kervens!