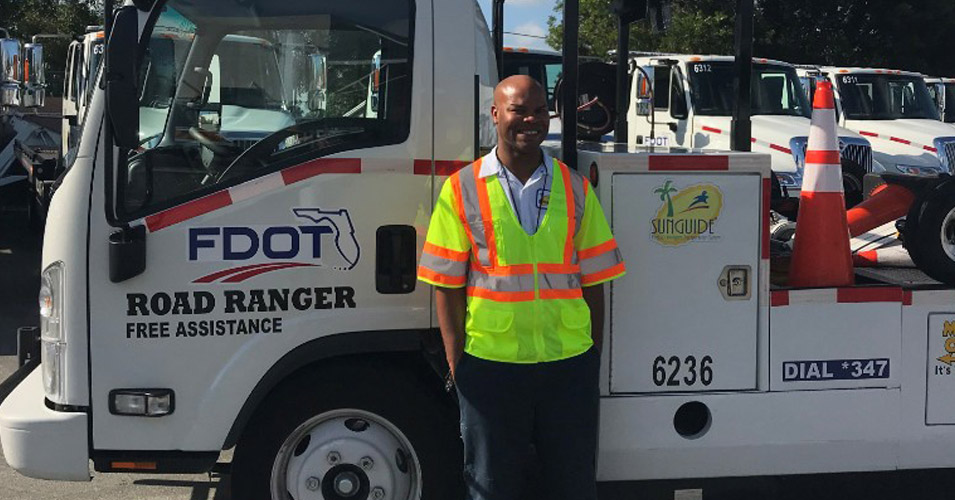 September 2018: Tyler Smith
The District Six Transportation Systems Management & Operations (TSM&O) Office is proud to announce that Tyler Smith is the Road Ranger of the Month for September 2018.
Mr. Smith has been an FDOT District Six Road Ranger for six months. He was chosen because of his excellent approach to maintenance of traffic during incidents as well as for his willingness to work as a team member with other incident managers.
"The job is exciting. You never know what the highway holds for you that day!" said Smith. "I enjoy seeing all agencies work together in getting the road cleared in a safe and quick manner."
Keep up the great work, Tyler!