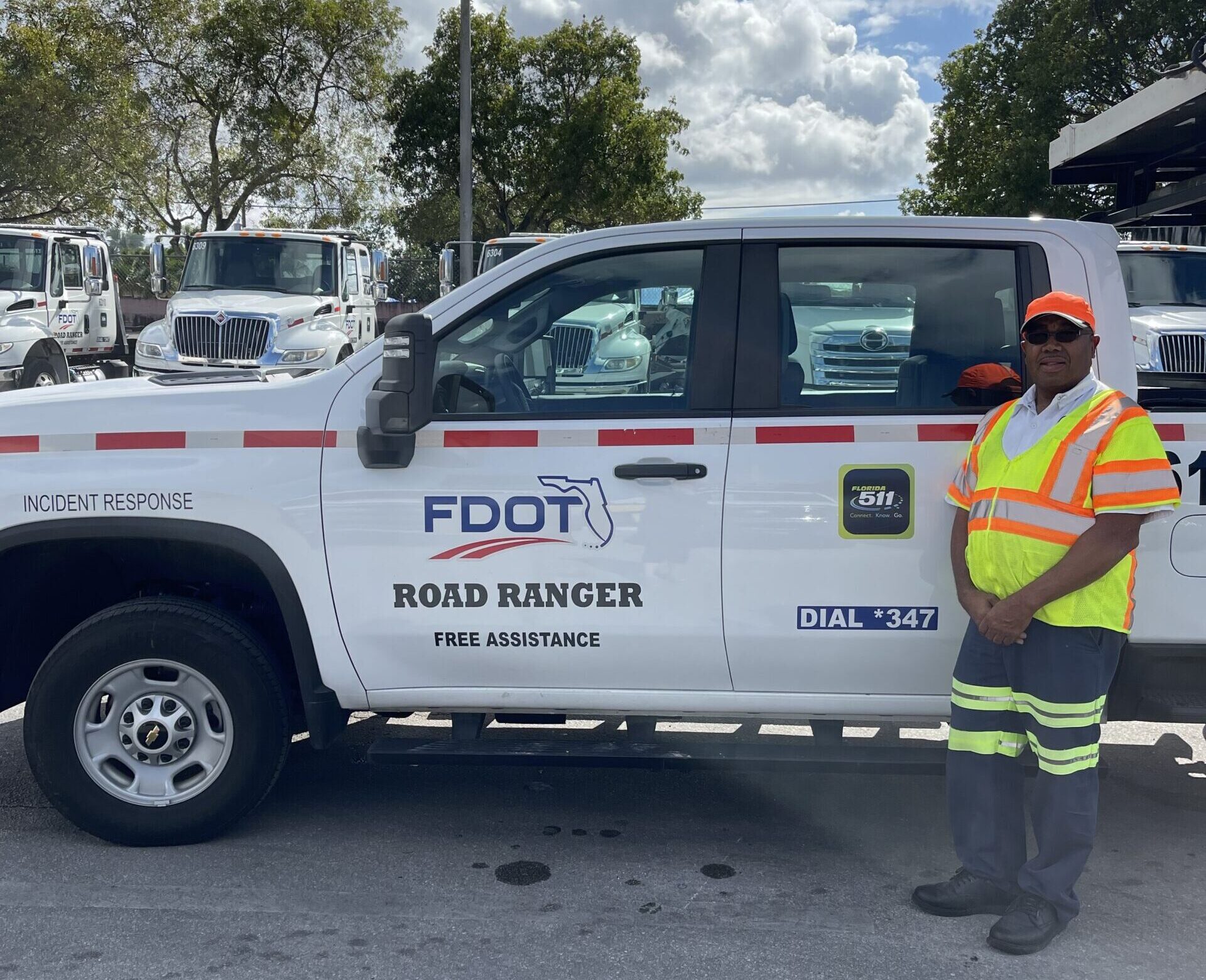 November 2022 – Ivan Rose
The District Six Transportation Systems Management & Operations (TSM&O) Office is proud to announce Mr. Ian Rose as the Road Ranger of the Month for November 2022. Mr. Rose has been a District Six Road Ranger for over 14 years. He is an excellent team player, provides outstanding customer service, and displays a commitment to his duties on a daily basis. Mr. Rose's favorite part of the job is making motorists happy. "Every time a Road Ranger arrives on the scene, the motorists start to smile because they know they're about to be helped".
Congratulations Mr. Rose and thank you for all you do!