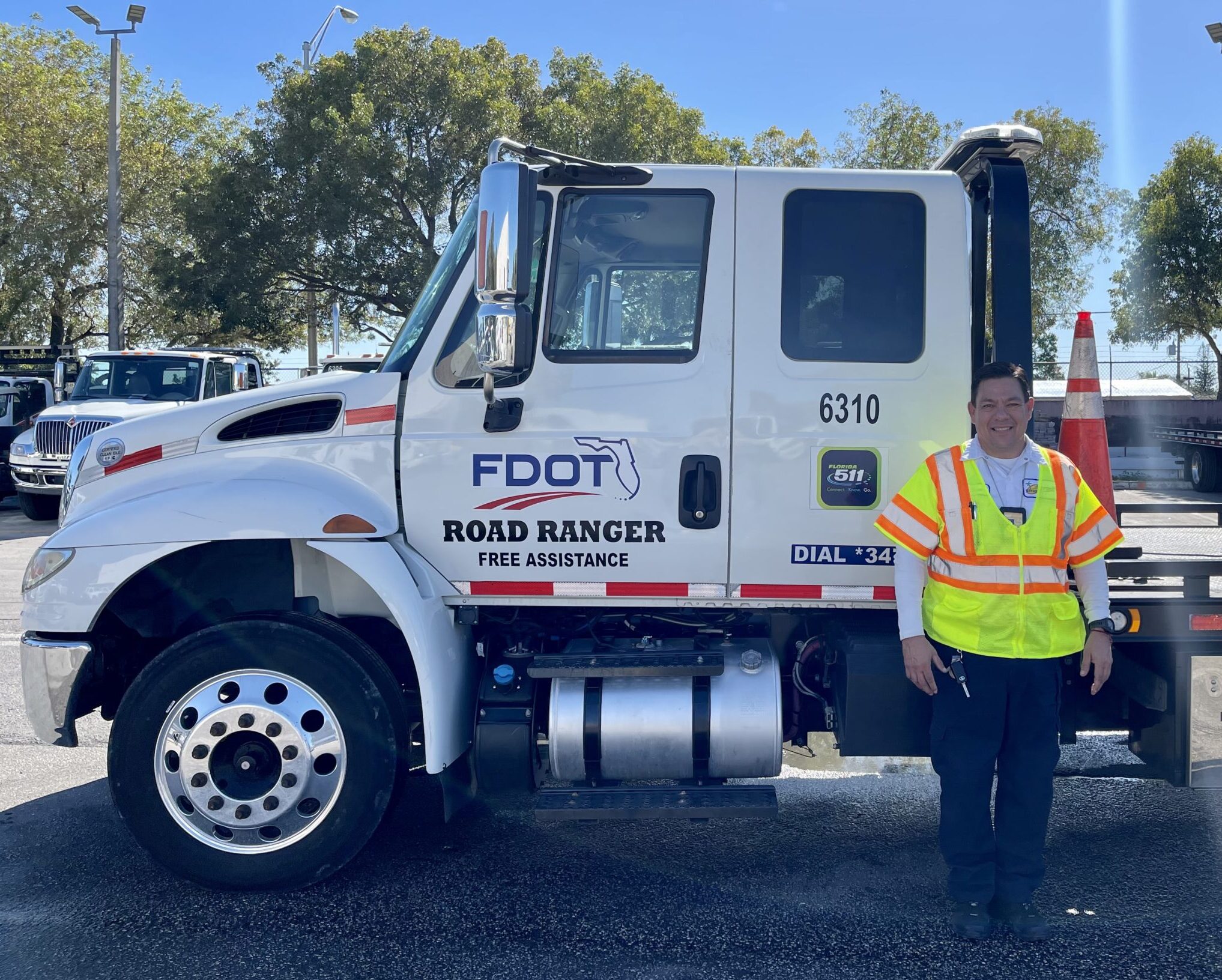 December 2022 – Arnoldo Torrez
The District Six Transportation Systems Management & Operations (TSM&O) Office is proud to announce that Mr. Arnoldo Torrez has been named Road Ranger of the Month for December 2022. Mr. Torrez has been a District Six Road Ranger for over 20 years. He is being recognized for his long-standing dedication to the program and for always going the extra mile to get the job done for his team. He enjoys being a Road Ranger because it allows him to help others and make a difference in his community. Mr. Torrez provides motorist assistance services during the morning shift period in an incident management vehicle.
Congratulations, Mr. Torrez!