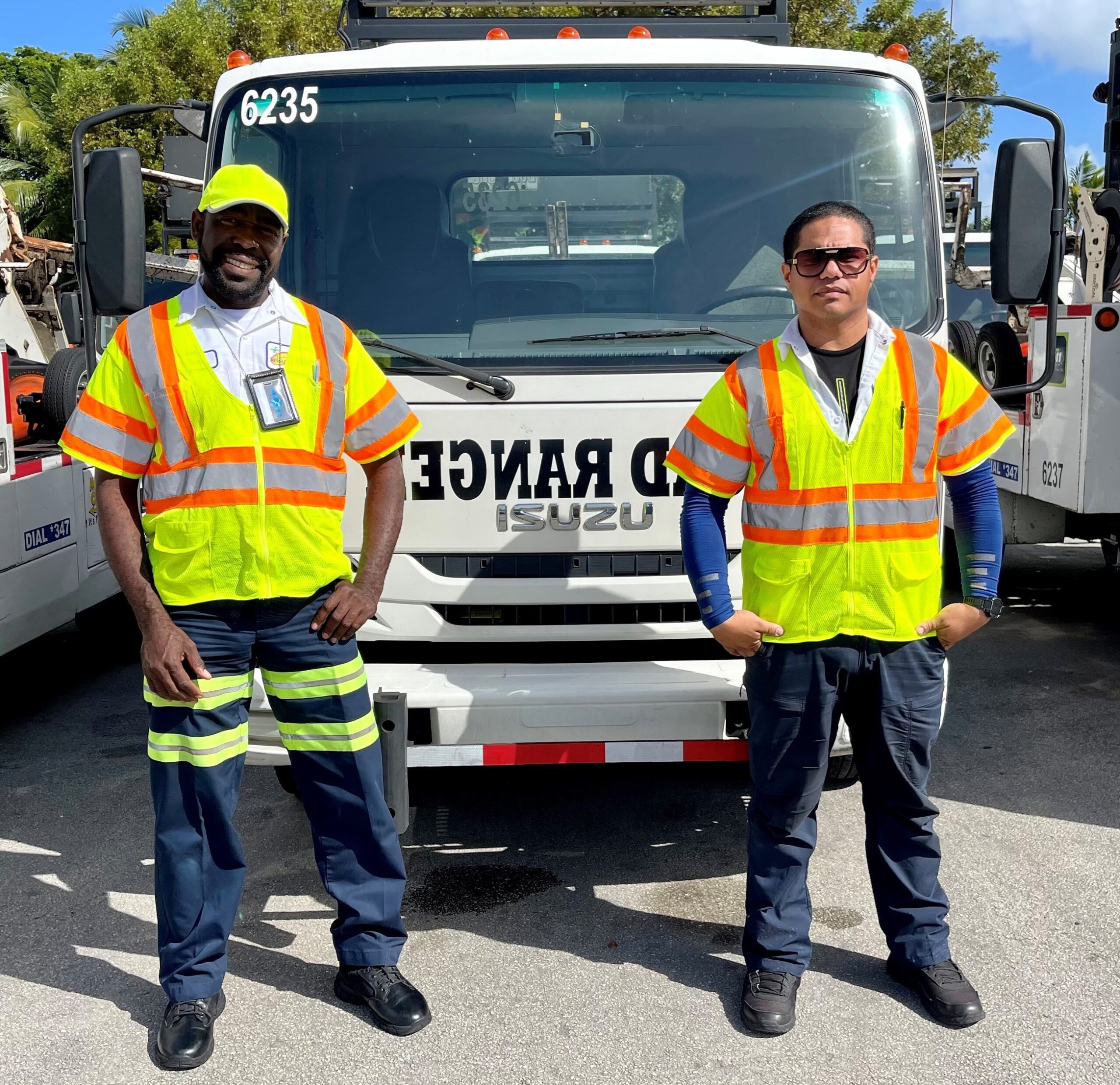 October 2022 – Lazaro Yzquierdo & Ramfils Thelus
The District Six Transportation Systems Management & Operations (TSM&O) Office is proud to announce that Mr. Lazaro Yzquierdo and Mr. Ramfils Thelus are the Road Rangers of the Month for October 2022.
Mr. Yzquierdo and Mr. Thelus displayed excellent team work and are being recognized for their heroic actions in helping a fellow Road Ranger in need. Mr. Yzquierdo was patrolling northbound 95 Express when he saw that a Road Ranger Truck was involved in a crash in the general purpose lanes. He immediately called the SunGuide Transportation Management Center to report the incident and request assistance. Mr. Thelus, who was patrolling southbound 95 Express at the time, heard the radio communication and arrived to the scene within four minutes of when the call was made call. Thanks to their heroic actions, the lanes were quickly closed and their fellow Road Ranger was assisted back to safety.
Congratulations Lazaro and Ramfils!