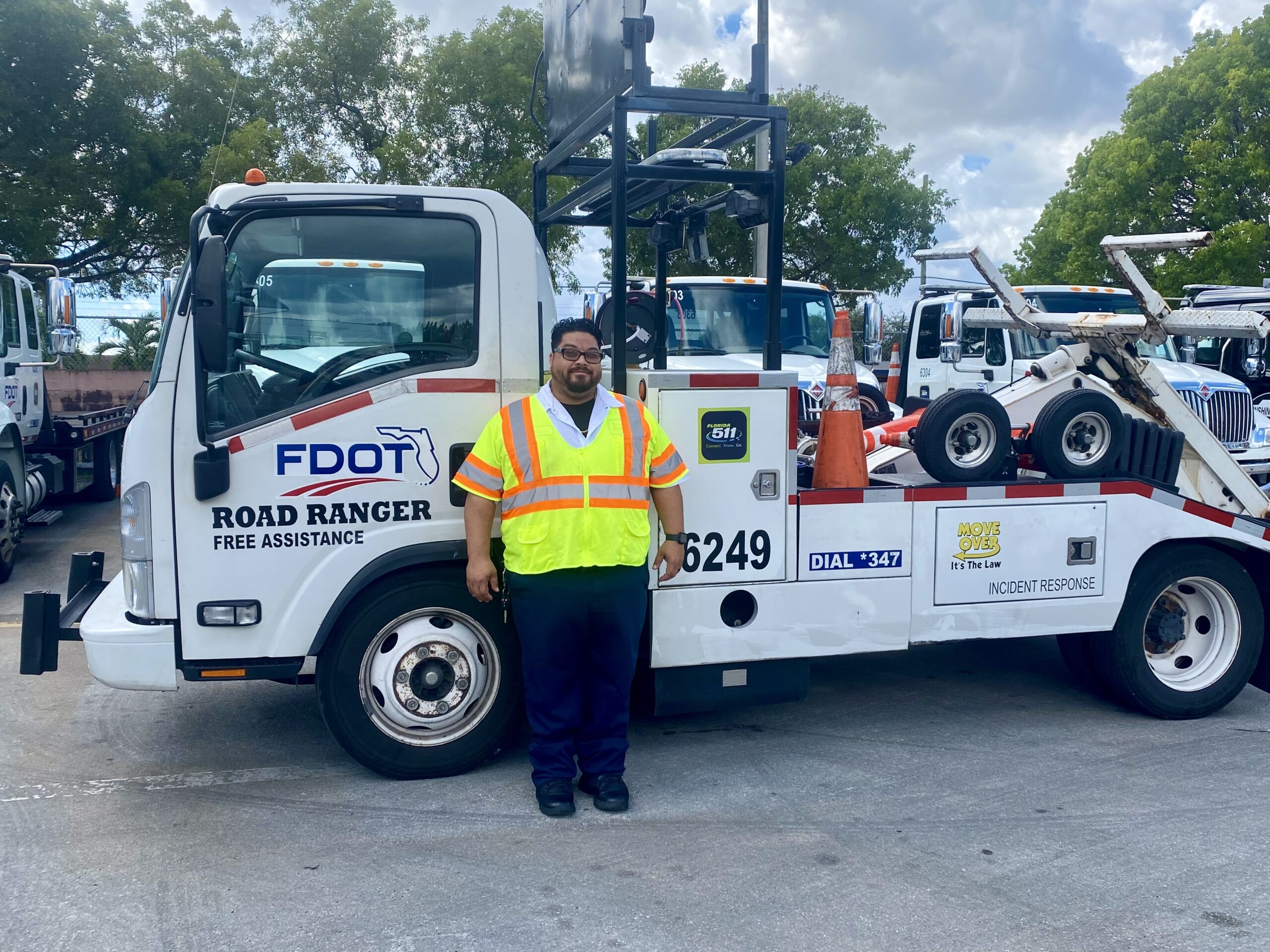 September 2022 – Jorge Mercado
The District Six Transportation Systems Management & Operations (TSM&O) Office is happy to announce that Mr. Jorge Mercado is the Road Ranger of the Month for September 2022.
Mr. Mercado has been a Road Ranger Service Patrol for over four years. He is an excellent leader who understands the importance of his role in the community. He enjoys being part of the Road Ranger Program because it is composed of dedicated professionals who work under the same mission of helping others in need. Mr. Mercado values being part of something bigger and that has been the secret to his success. He primarily patrols the evening shift in a motorist assistance vehicle on the District's limited access facilities.
Congratulations Jorge, keep up the great work!