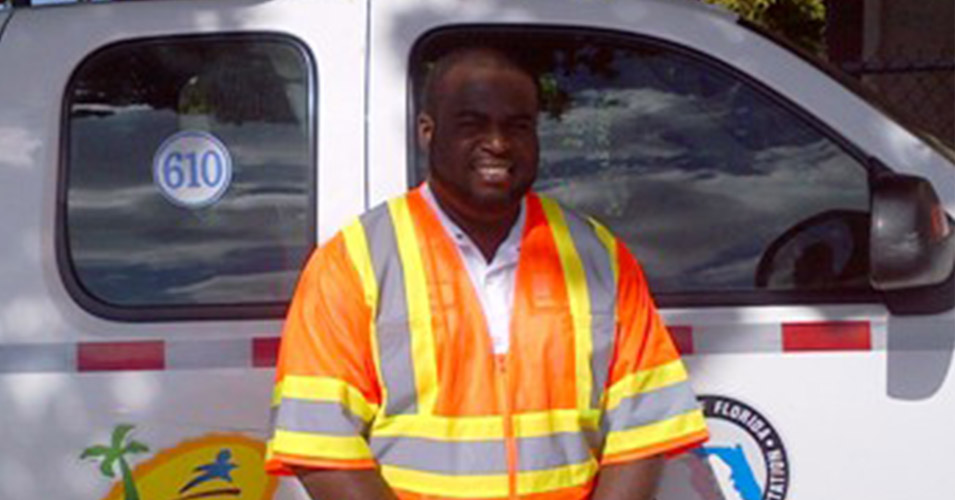 November 2012 – Jacket Celius
Mr. Jacket Celius was selected as November's Road Ranger of the Month for his outstanding contributions to the program.
With nearly one year of experience, he is described by his supervisor as a fast learner who goes above and beyond his regular duties to get the job done. He was selected Road Ranger of the Month because he has shown to be a dependable employee with true leadership capabilities. His co-workers also appreciate his helpful attitude and friendly demeanor.
Mr. Celius operates the fleet's pick-up truck along Interstate 95. He helps stranded motorists get back to safety by providing a variety of services that include changing flat tires, giving jump starts and other minor repairs. He also helps incident managers clear highway events quicker by providing maintenance of traffic services and clearing debris.
FDOT is happy to recognize Mr. Celius for his hard work in the past year. His contribution to the Road Ranger Program allows our agency to provide a safe and efficient transportation system that is benefiting all drivers in southeast Florida!