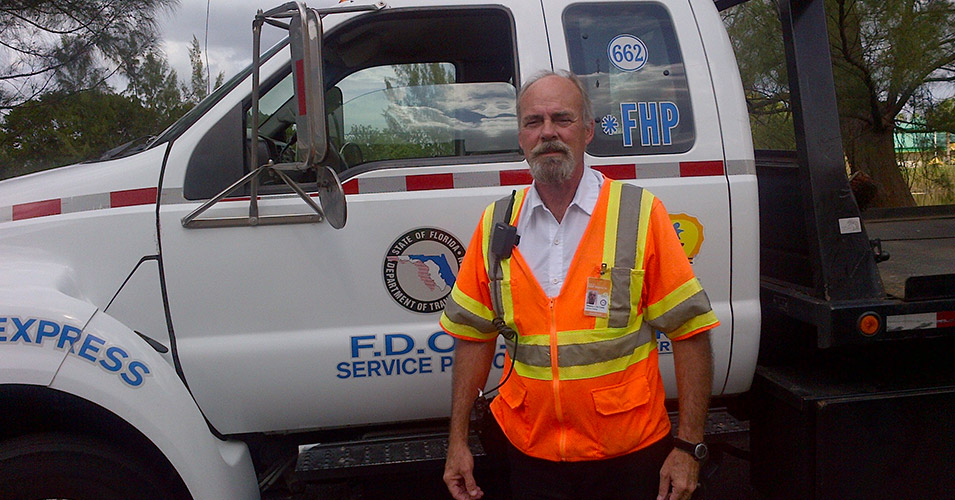 December 2012 – Amaury Da Costa
Mr. Da Costa was selected to be Road Ranger of the Month for his long-standing contribution to the program.
He has been on the team for the past ten years and has proven to be an invaluable asset since the very beginning. He has supported nearly every capacity of the program through out his tenure. Today, he patrols State Road 826 in Miami-Dade County, and depending on the day may be seen operating a regular tow truck or flat bed truck. With the regular truck, he can assist stranded motorists by transporting them or their vehicles to safety as well as helping with minor car repairs. The flat-bed truck allows him to assist with the clearance of more large-scale events on the roadway. Da Costa says he is happy to assist in both capacities because he is fulfilled by the impact his work has on the safety and reliability of the roadways.
FDOT is proud to have such a committed Road Ranger representing the good efforts of the service patrol team. His dedication makes him an outstanding example of our agency's mission to provide drivers with a safe and efficient transportation system in southeast Florida.