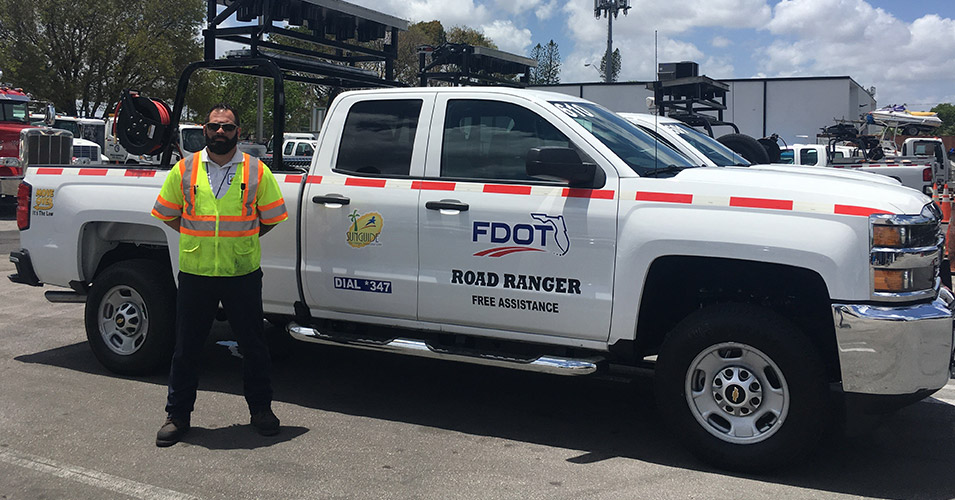 May 2018 – Sergio Dominguez
The District Six Transportation Systems Management & Operations (TSM&O) Office is proud to announce that Sergio Dominguez is the Road Ranger of the Month for May 2018.
Mr. Dominguez has been a District Six Road Ranger for more than two months. He was selected for this honor because in his short time, he has made an impact on the team and received compliments from motorists and TMC staff for his customer service and maintenance of traffic skills.
Before joining District Six, he served as a U.S. Marine and recently worked as a scuba instructor. His favorite part of the job is meeting different people and knowing that his work is helping to improve the safety of our roadways.
Keep up the great work, Sergio!