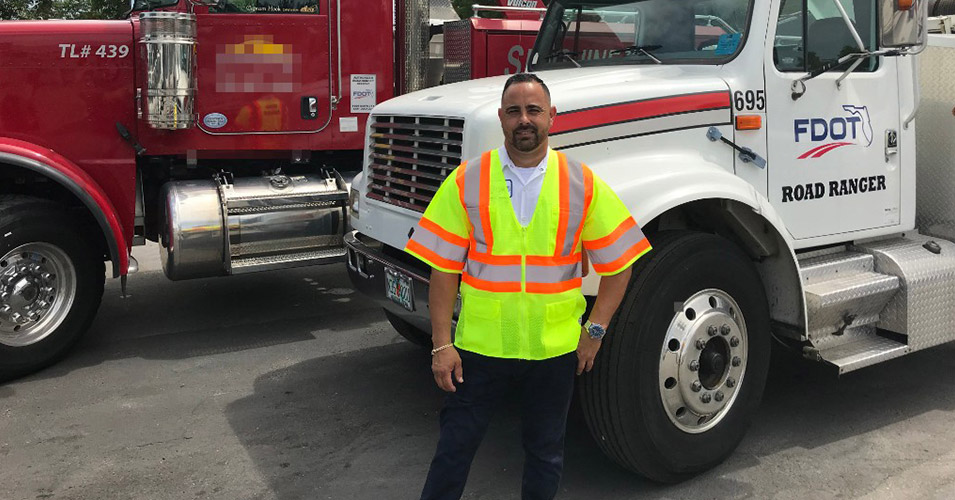 June 2018 – Yoel Bañobre
The District Six Transportation Systems Management & Operations (TSM&O) Office is proud to announce that Yoel Bañobre is the Road Ranger of the Month for June 2018.
Mr. Bañobre has been a Road Ranger for over 18 years and is a certified emergency medical technician (EMT). He currently handles the schedule for over 75 Road Rangers, coordinates truck repairs and maintenance, and ensures that all Road Ranger trucks are equipped with the necessary tools and supplies.
He is excited to be part of this program because he is able to help people in need.
Keep up the great work, Yoel!