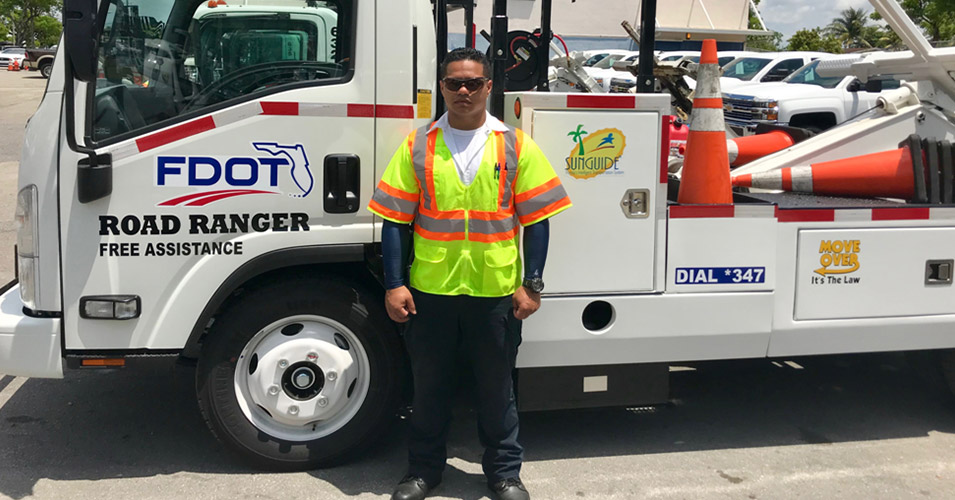 April 2018 – Lazaro Yzquierdo
The District Six Transportation Systems Management & Operations (TSM&O) Office is proud to announce that Lazaro Yzquierdo is the Road Ranger of the Month for April 2018.
Mr. Yzquierdo has been a District Six Road Ranger for less than one year. He is courteous, punctual, motivated and always ready to assist or provide back up to his fellow Rangers.
Last month, he went above and beyond assisting a motorist involved in a crash resulting in a critically injured service dog. Mr. Yzquierdo demonstrated compassion during a difficult moment, assuring the motorist was safe as the service dog passed away in the motorist's arms.
Keep up the great work, Lazaro!