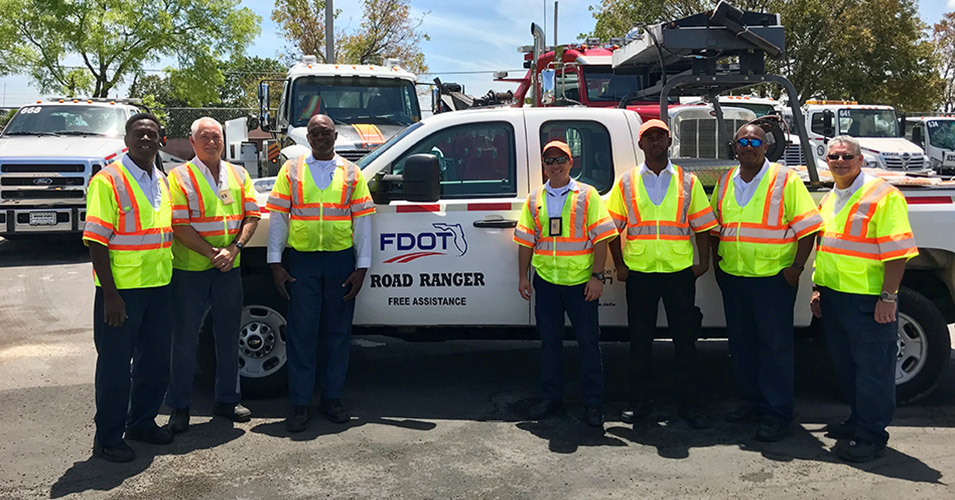 March 2018 – Road Ranger Trainers
The District Six Transportation Systems Management & Operations (TSM&O) Office is proud to announce that the Road Ranger Trainers: Juslet Bellot, Alexander Mayeta, Hevens Anglade, Romano Quant, Leroy Taylor, Otniel Figueredo and Leland DeBooy are the Road Rangers of the Month for March 2018.
They were chosen for going above and beyond in the training of new Road Ranger Service Patrols as they join the team. This group of trainers is comprised of senior members who have over 70 years of combined experience and are responsible for teaching new members how to perform regular Road Ranger duties, such as incident management and motorist assistance.
Keep up the great work, Trainers!