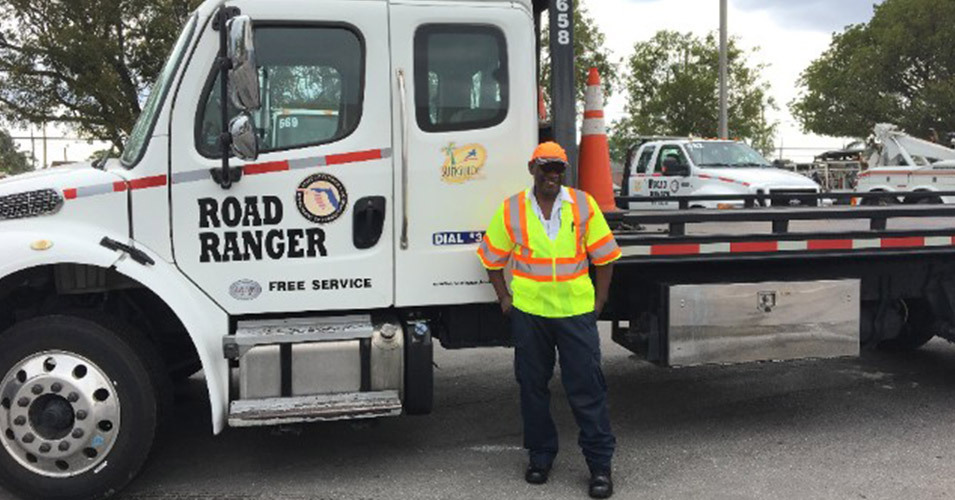 February 2018 – Paulin Jean-Louis
The District Six Transportation Systems Management & Operations (TSM&O) Office is proud to announce that Mr. Paulin Jean-Louis is the Road Ranger of the Month for February 2018.
Mr. Jean-Louis has been a District Six Road Ranger for nine years. He consistently provides excellent incident management and communicates with ease and assertiveness. Paulin enjoys every aspect of his job and was chosen for his outstanding work ethic and professionalism.
Keep up the great work, Paulin!