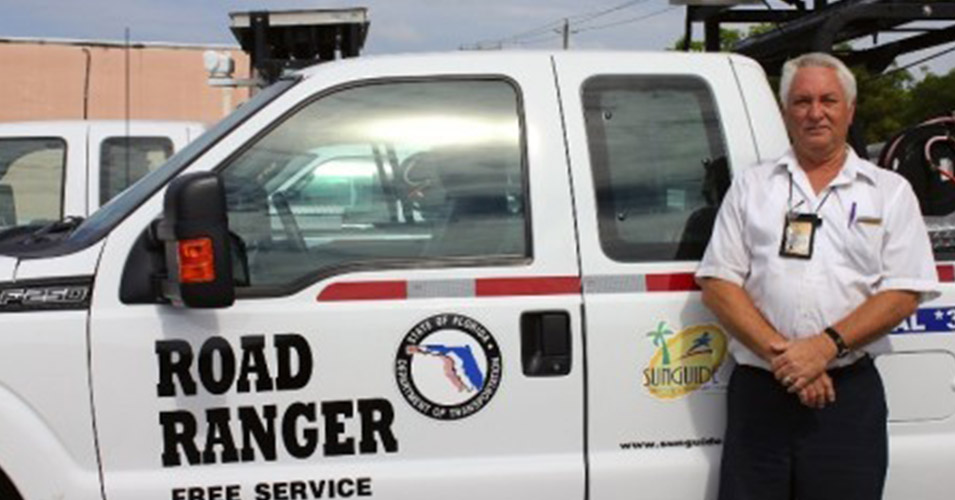 May 2014 – Leland DeBooy
The District Six Intelligent Transportation Systems (ITS) Office is honoring Leland DeBooy with the Road Ranger of the Month Award for May 2014.
Mr. DeBooy has been with the Road Ranger Program for almost a year. He is a roaming supervisor and assists fellow service patrols during the morning and evening shifts. As part of his duties, Mr. DeBooy also performs quality control checks during field reviews and serves as the operations liaison between the SunGuide Transportation Management Center and the Road Ranger contractor. He was selected for this award for his outstanding dedication and leadership skills.
Keep up the great work, Leland!