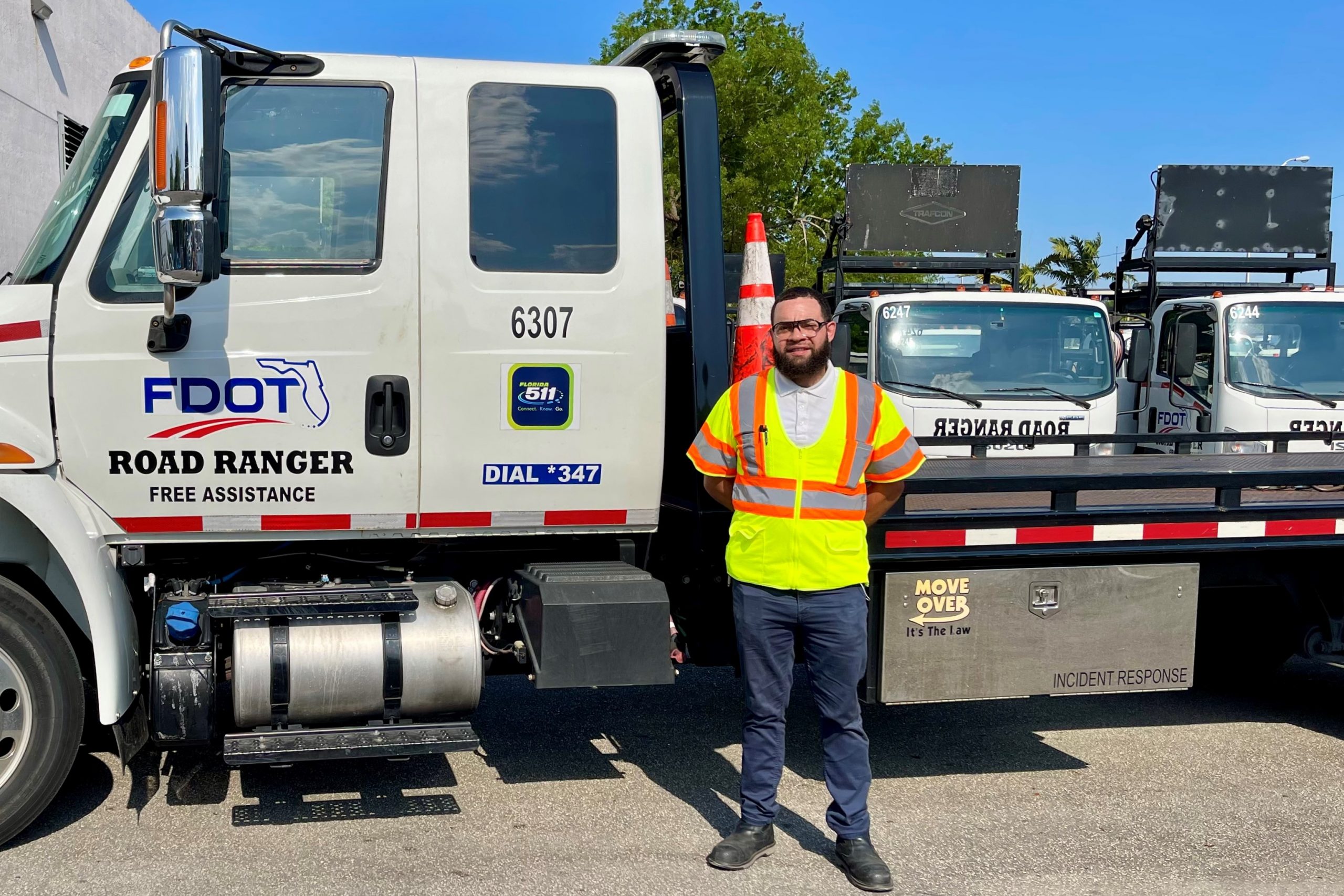 March 2022 – Reny Toribio
The District Six Transportation Systems Management & Operations (TSM&O) Office is happy to announce that Reny Toribio is the Road Ranger of the Month for March 2022.
Mr. Toribio has been a Road Ranger Service Patrol for more than four years. He is a dedicated employee who enjoys helping others in need. His positive disposition makes him a valuable member of the team because he goes the extra mile to get the job done and keep our roadways safe. Mr. Toribio patrols the afternoon shift to provide motorist assistance and incident management services along the state highways of Miami-Dade County.
Keep up the great work, Reny!