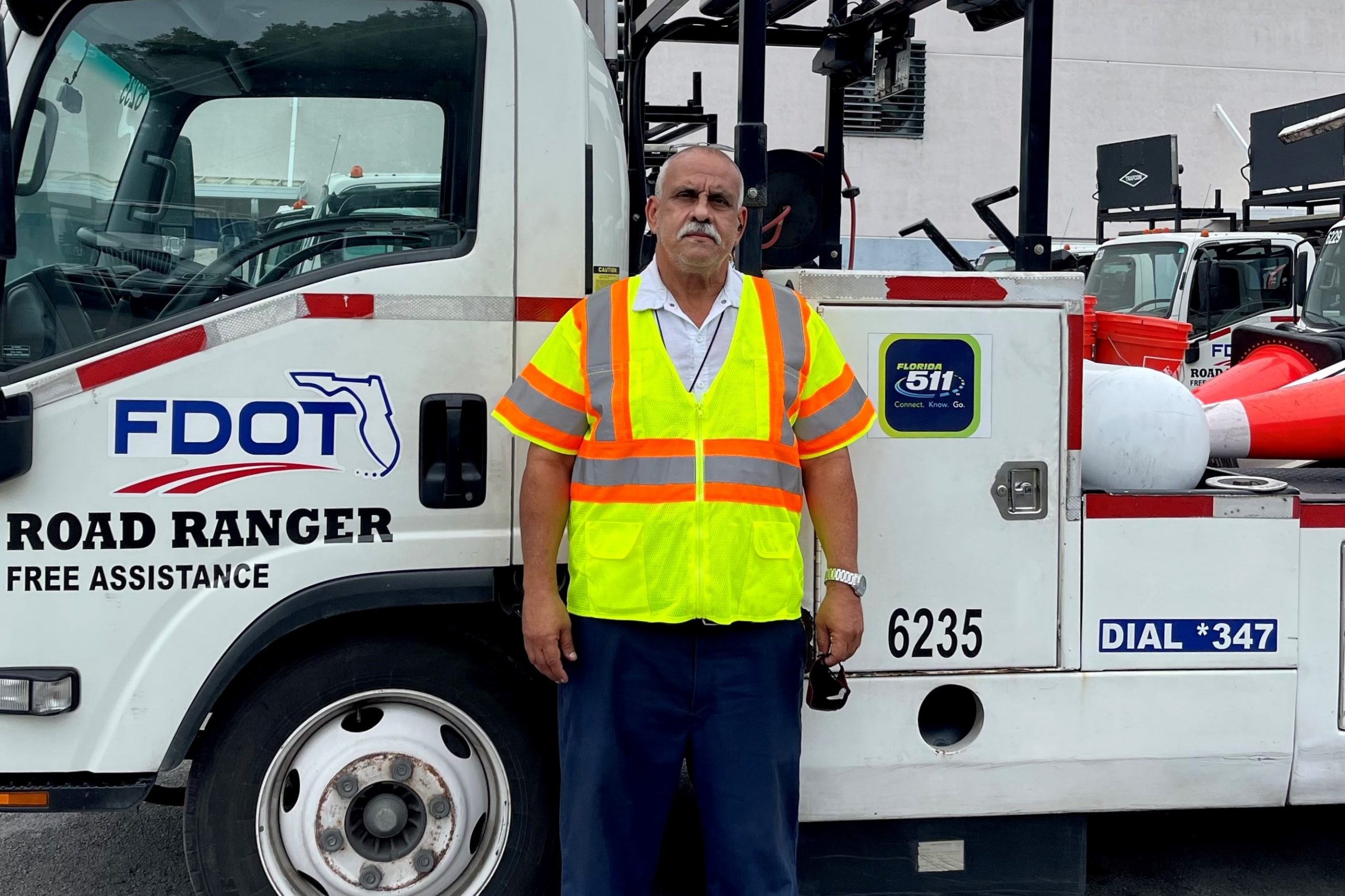 April 2022 – Jak Pereira
The District Six Transportation Systems Management & Operations (TSM&O) Office is happy to announce that Jak Pereira is the Road Ranger of the Month for April 2022.
Mr. Pereira is an industry veteran who has been a Road Ranger Service Patrol for over 21 years. He started his career in District Four in 2001 and transferred to District Six in 2016. He has become an integral part of the team for his extensive experience on the job and for his passion in helping others. He enjoys the daily challenges of the job as it allows him to assist stranded drivers and keep our roadways safe. Mr. Pereira patrols the state highways in an incident management vehicle during the weekday morning shift.
Keep up the great work, Jak!