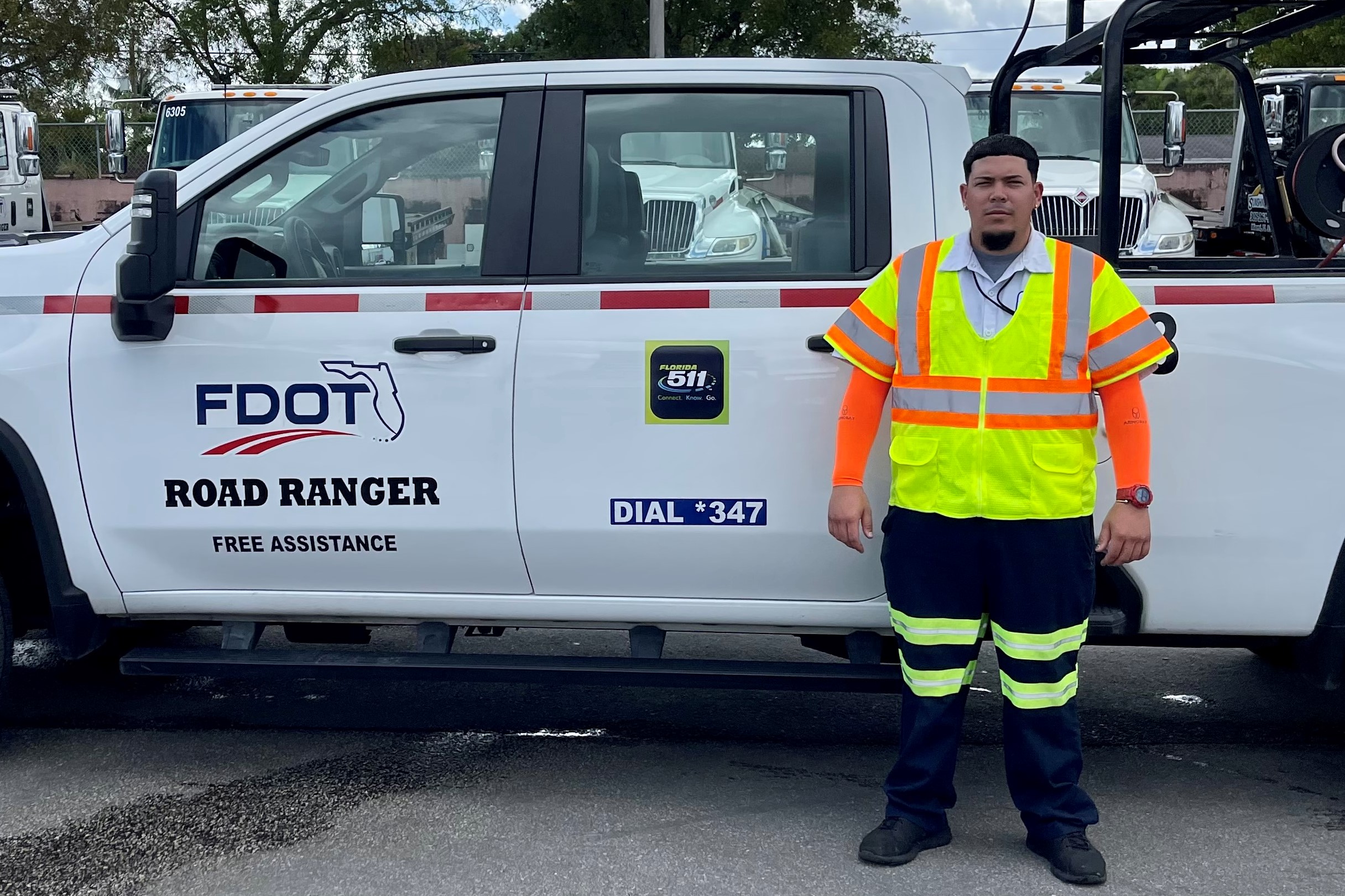 February 2022 – Christian Rivero
The District Six Transportation Systems Management & Operations (TSM&O) Office is happy to announce that Christian Rivero is the Road Ranger of the Month for February 2022.
Mr. Rivero has been a Road Ranger Service Patrol for more than two years. He is a team player with excellent customer service skills who goes the extra mile to get the job done. Mr. Rivero patrols the afternoon shift to provide motorist assistance and incident management support along the highways. He enjoys rising to the challenge of the job and getting to help drivers every day!
Congratulations, Christian!