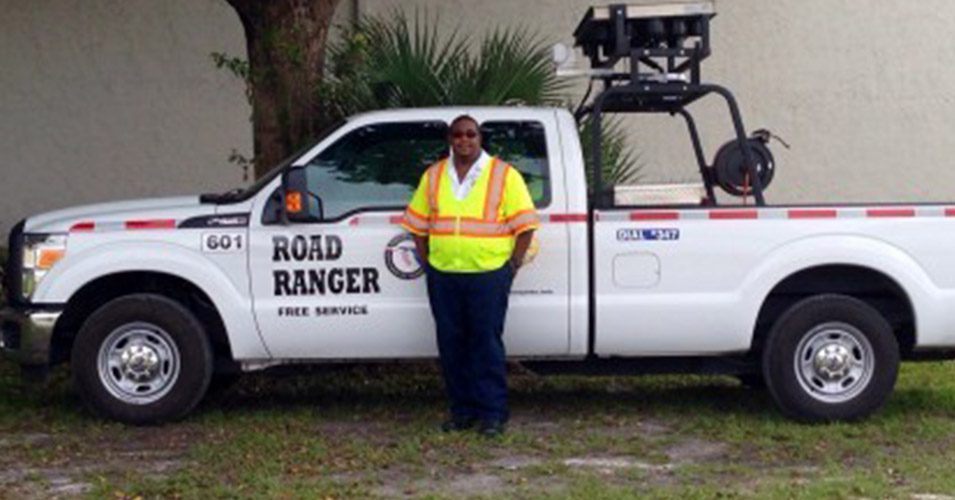 January 2014 – Romano Quant
The District Six Intelligent Transportation Systems (ITS) Office is honoring Romano Quant with the Road Ranger of the Month Award for January 2014.
Mr. Quant has been a Road Ranger for over three years. He helps to keep our roadways free and clear of lane-blocking events by providing motorist assistance services and by supporting incident managers with maintenance of traffic efforts and other activities. He patrols the District Six limited access roadways within Miami-Dade County in a pick-up truck. He was chosen as January's Road Ranger of the Month because of his outstanding work ethic, professionalism and stellar attendance record on the job.
Mr. Quant's favorite part about being a Road Ranger is assisting drivers in need and helping them arrive at their destination safely.
Keep up the great work, Romano!