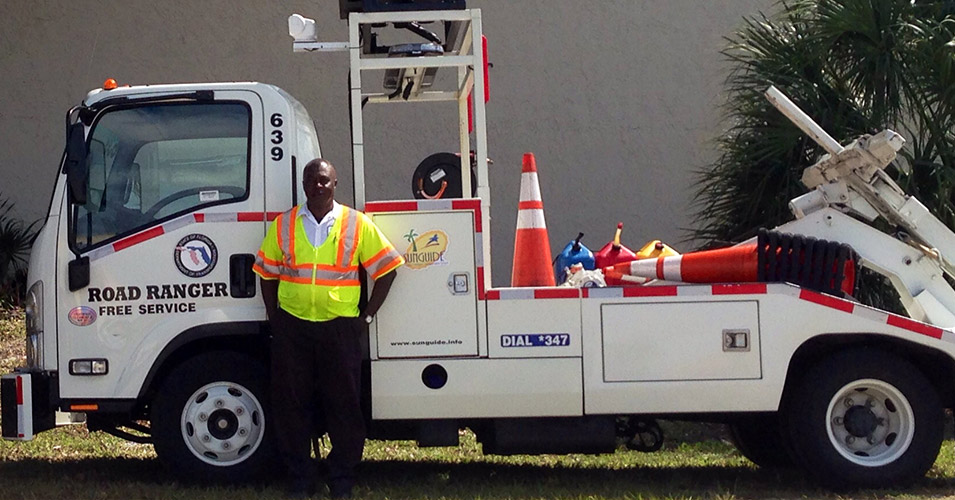 February 2014 – Carlo Vixamarre
The District Six Intelligent Transportation Systems (ITS) Office is honoring Carlo Vixamarre with the Road Ranger of the Month Award for February 2014.
Mr. Vixamarre has been a Road Ranger for over six years. He helps to keep our roadways safe and clear of lane-blocking events by providing motorist assistance services and by supporting incident managers with maintenance of traffic efforts and other activities. He patrols State Road 826.
He was chosen as February's Road Ranger of the Month because of his reliability, excellent attendance record and cheerful demeanor. Mr. Vixamarre enjoys being a Road Ranger because it allows him the opportunity to help others on a daily basis.
Keep up the great work, Carlo!