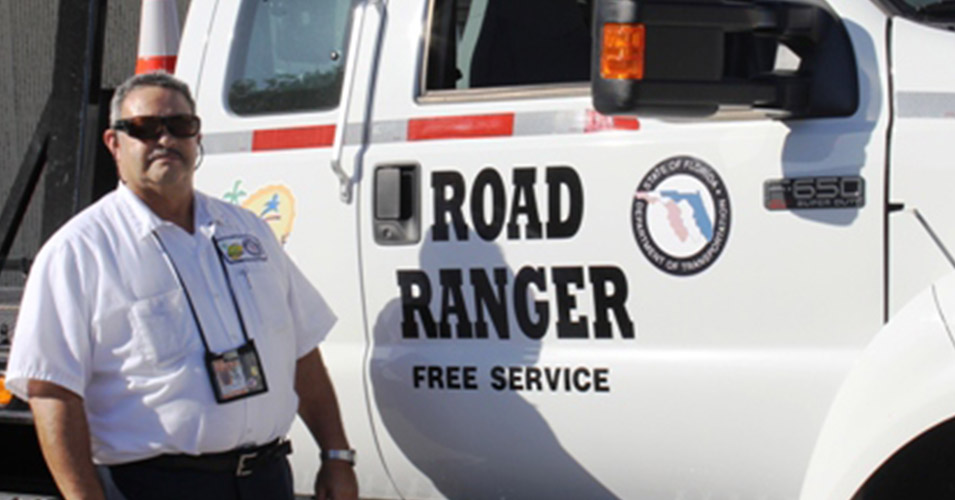 December 2013 – Osvaldo Figueredo
The District Six Intelligent Transportation Systems (ITS) Office is honoring Osvaldo Figueredo with the Road Ranger of the Month Award for December 2013.
Mr. Figueredo has been a Road Ranger for over three years and assists drivers by providing both motorist assistance and incident management services. He patrols all District Six limited access roadways within Miami-Dade County and also supports the I-95 Concrete Pavement Rehabilitation Project during construction activities.
He was chosen as December's Road Ranger of the Month for his leadership abilities and reliability. He has been a dependable employee and played an important role during the transition to the new contract.
Mr. Figueredo enjoys being a Road Ranger because he gets to help drivers in need on a daily basis. He credits driver's appreciation with being his motivating factor while on the job.
Keep up the great work, Osvaldo!