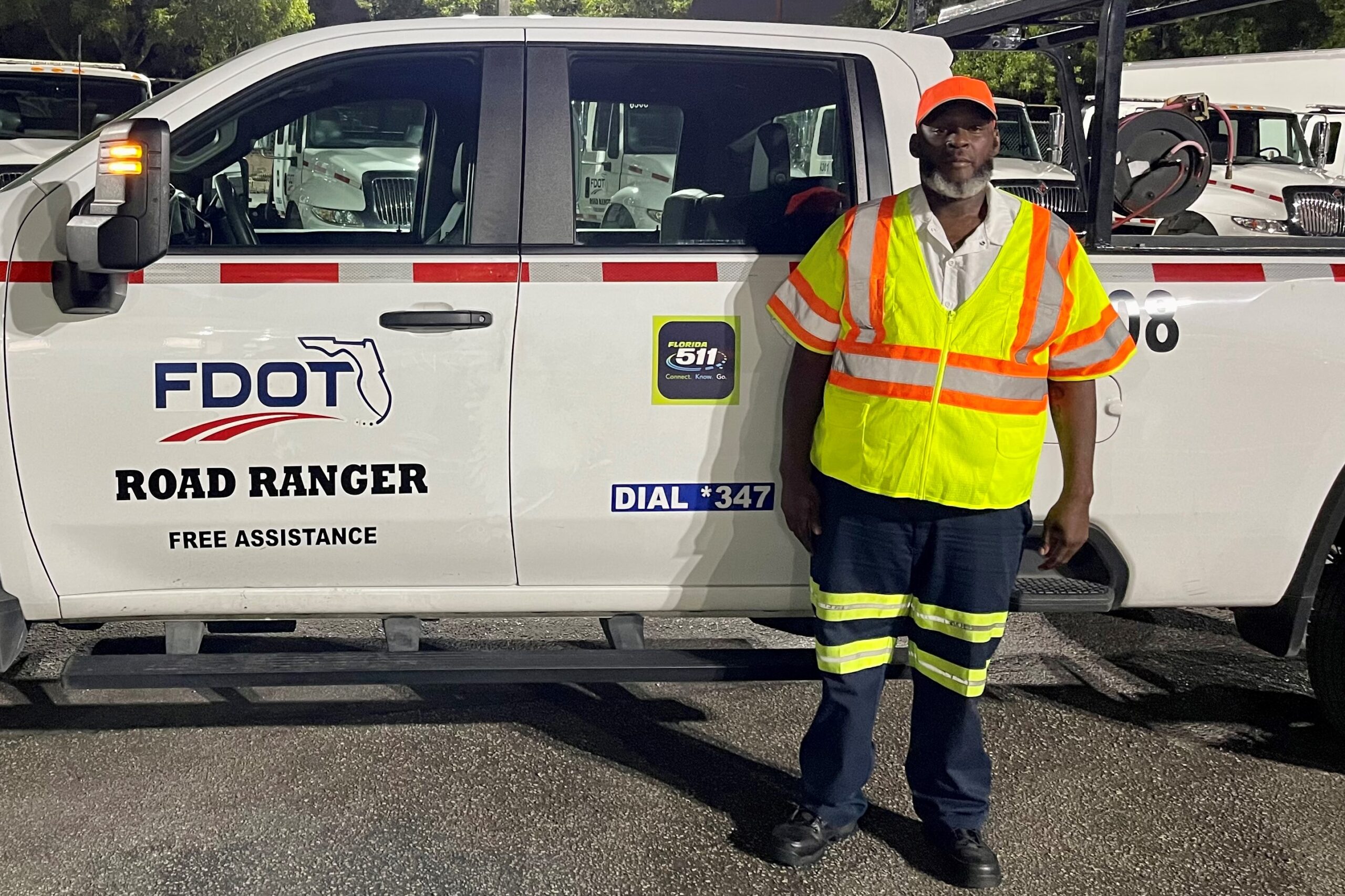 August 2022 – Demetrius Smith
The District Six Transportation Systems Management & Operations (TSM&O) Office is happy to announce that Mr. Demetrius Smith is the Road Ranger of the Month for August 2022.
Mr. Smith has been a Road Ranger Service Patrol for over three years. He stands out among his peers for his excellent customer service skills and eagerness to help others. He is a team player that goes above and beyond his regular duties to assist his fellow Road Rangers. Mr. Smith patrols the evening shift in a motorist assistance vehicle where he helps stranded motorists and clears incidents from the road.
Congratulations Demetrius, keep up the excellent work!