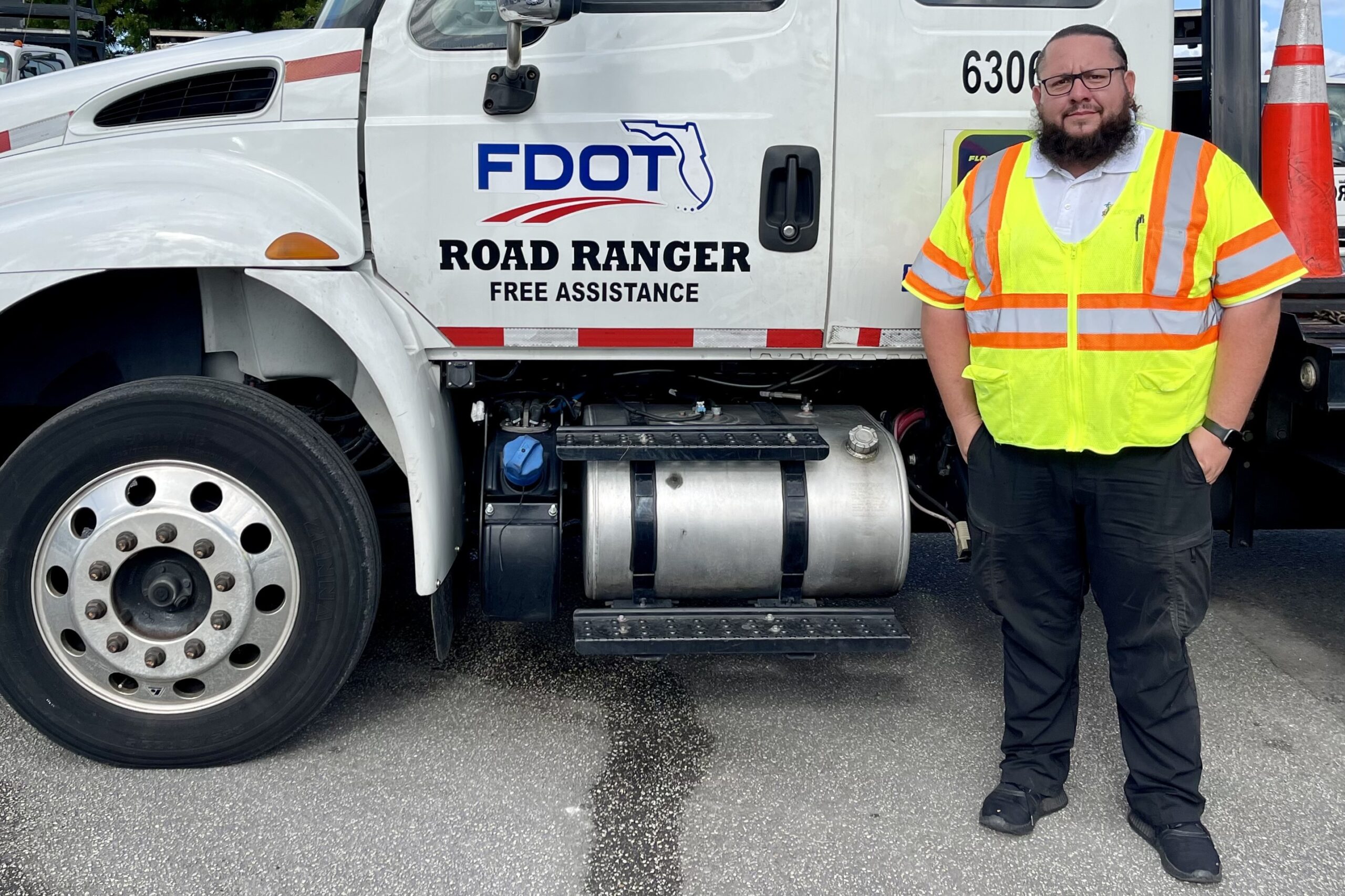 June 2022 – Jose A. Diaz
The District Six Transportation Systems Management & Operations (TSM&O) Office is happy to announce that Mr. Jose A. Diaz is the Road Ranger of the Month for June 2022.
Mr. Diaz is a veteran member of the Road Ranger Service Patrol Program who has served in District Six for over sixteen years! He is being recognized for his invaluable contributions to promoting the safety and mobility of our roadways. Mr. Diaz is an exemplary team member who goes above and beyond his regular duties to get the job done. He primarily patrols the morning shift in an incident management vehicle where he helps stranded motorists and clears incidents from the road.
Congratulations Jose, keep up the great work!