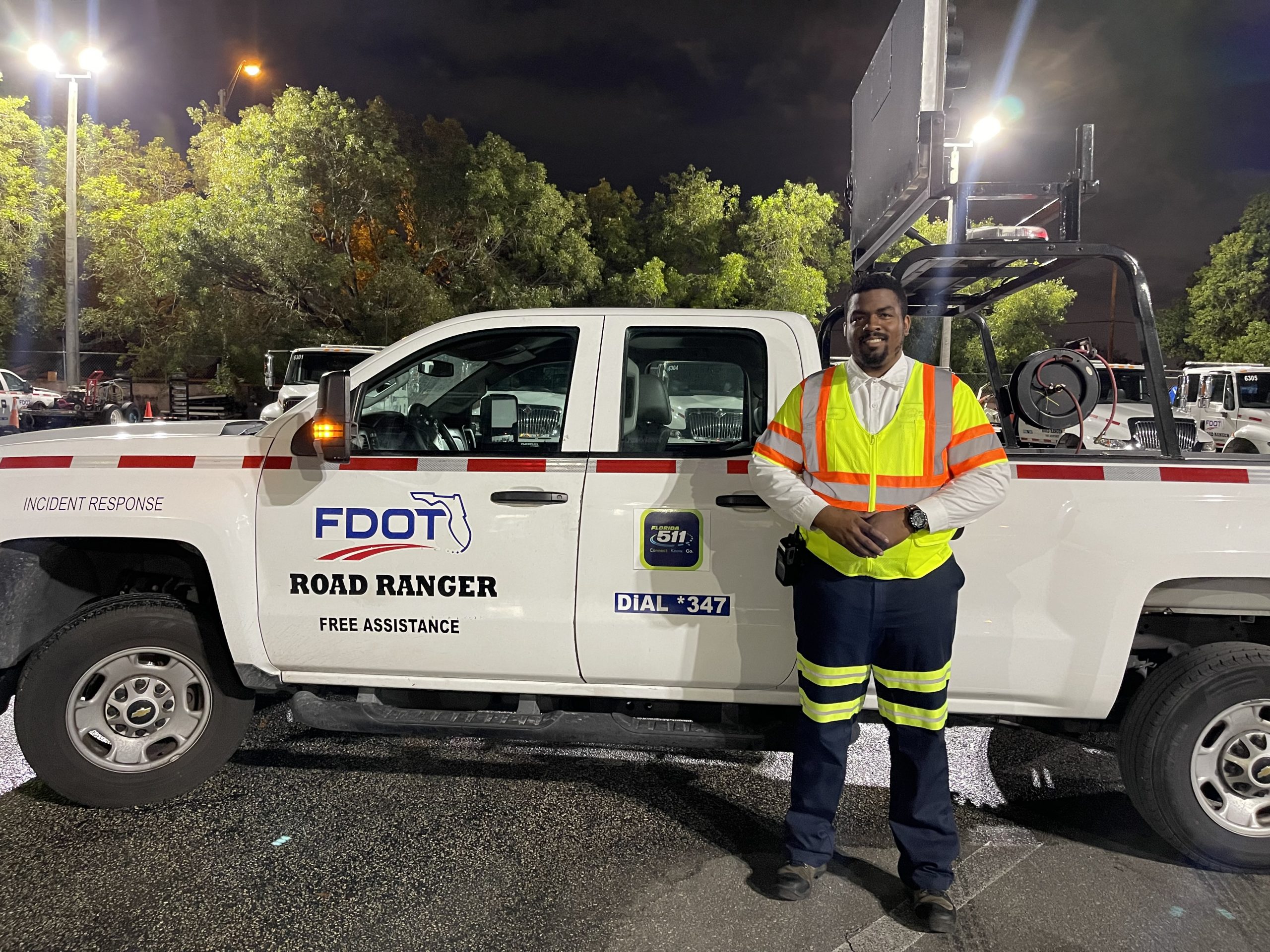 November 2021 – Antonio Trimmings
The District Six Transportation Systems Management & Operations (TSM&O) Office is proud to announce that Antonio Trimmings is the Road Ranger of the Month for November 2021.
Mr. Trimmings joined the Road Ranger Service Patrol team less than one year ago. He was selected for this award because despite his relatively short time on the job, he has shown a tremendous drive to grow and become an asset to the team. Mr. Trimmings is always willing to step in and help his fellow Road Rangers, often going the extra mile to get the job done. He provides motorist assistance support during the evening shift and is known for his excellent customer service skills.
Thank you for your commitment and the great work you do every day, Antonio!