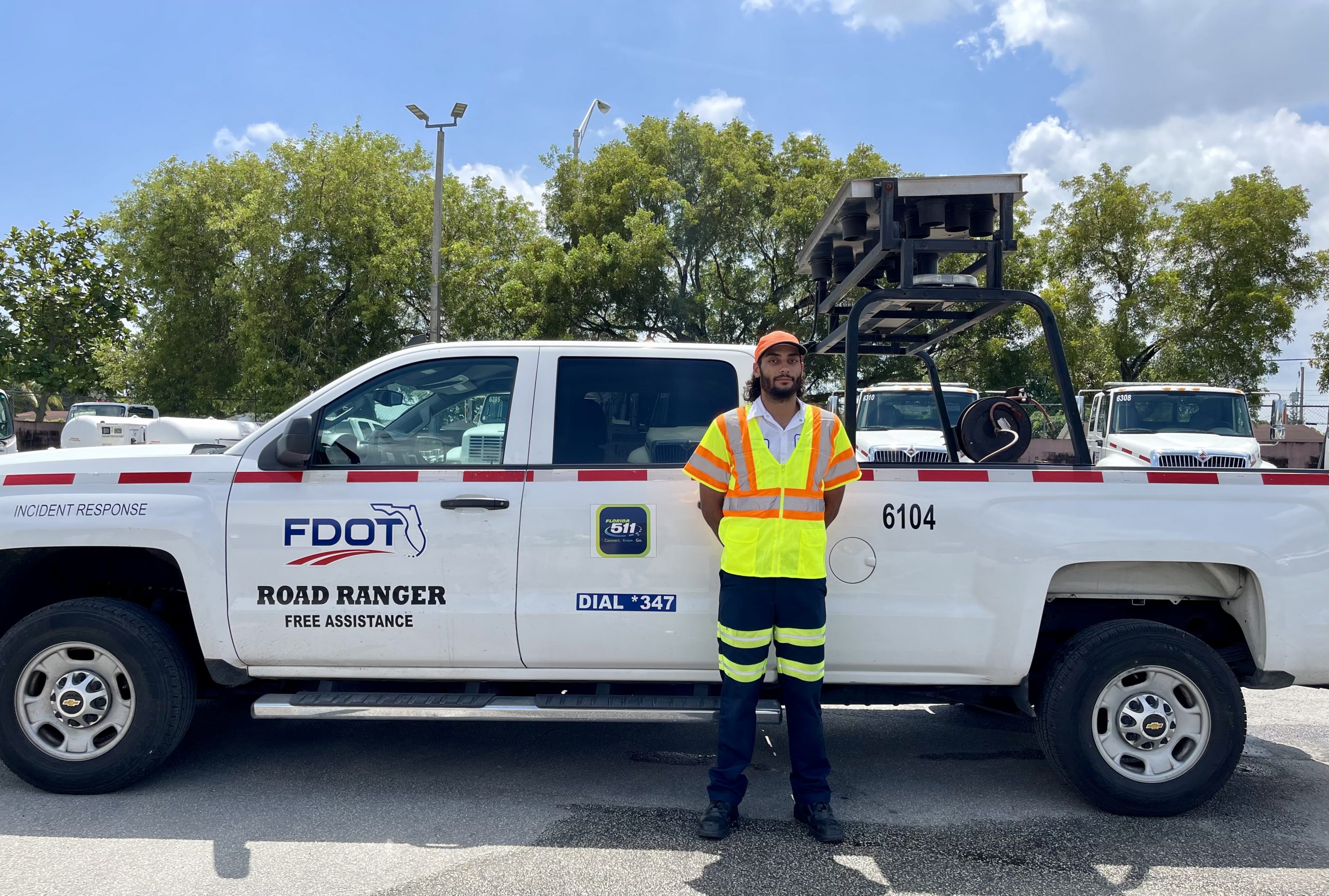 October 2021 – Edwin Mejia
The District Six Transportation Systems Management & Operations (TSM&O) Office is proud to announce that Edwin Mejia is the Road Ranger of the Month for October 2021.
Mr. Mejia joined the Road Ranger Service Patrol team less than one year ago. Despite being on the job for a short amount of time, he was chosen for this honor as he has shown tremendous growth in his position. Mr. Mejia has stood out for how well he works with fellow Road Rangers, as he is always willing to fill in for others when needed. Mr. Mejia primarily patrols the evening shift in a motorist assistance vehicle, in which he assists the public using his incredible customer service skills.
When asked his favorite part of the job, Mr. Mejia said, "It makes me happy to know I helped someone get off the highway or to the nearest shoulder. The main priority is to stay safe and get them up and running to their destination."
We thank you, Edwin, for your commitment and the great work you do every day!