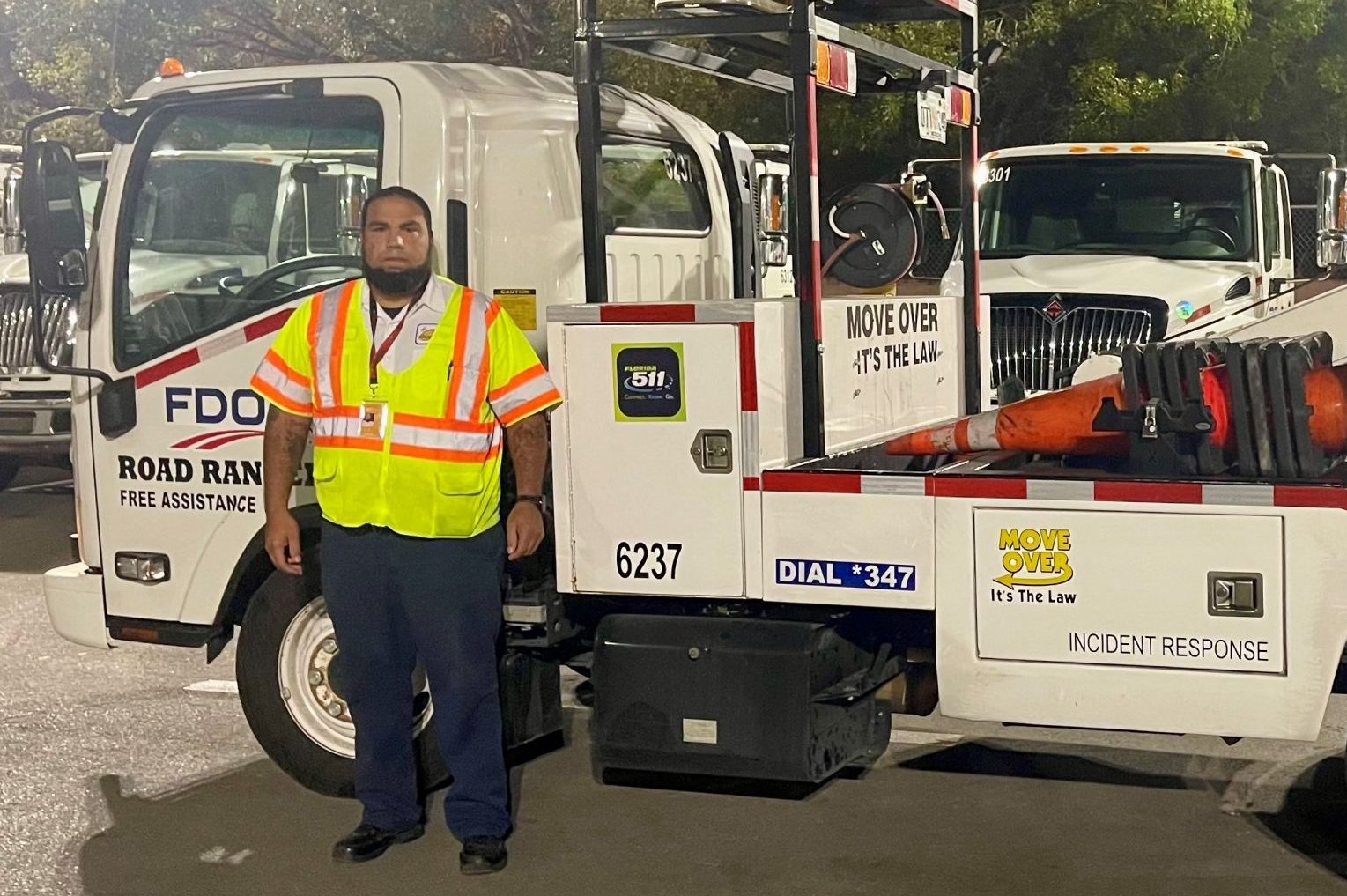 December 2021 – Hernan Mora 
The District Six Transportation Systems Management & Operations (TSM&O) Office is happy to announce that Hernan Mora is the Road Ranger of the Month for December 2021.
Mr. Mora was selected for this award for the tremendous effort he puts on the job. He is a standout employee who goes the extra mile to help his fellow Road Rangers and get the job done. He primarily patrols the evening shift in an incident management vehicle to provide motorist assistance on the road. In this role, he is known for his excellent customer service skills who enjoys helping stranded drivers and getting them back to safety. Mr. Mora represents the values of the Road Rangers who work to improve the safety and mobility of our roadways.
Congratulations, Hernan!