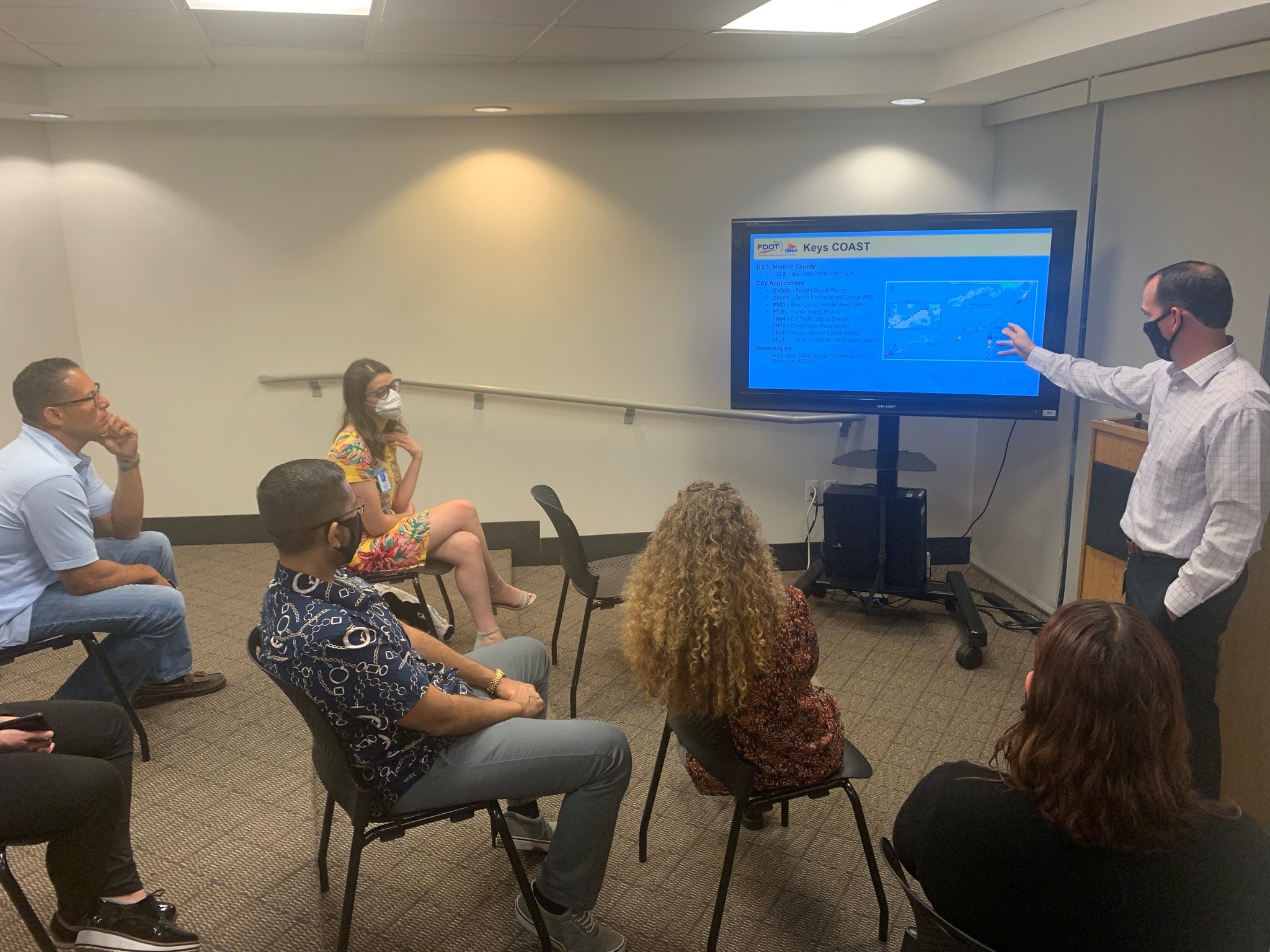 SunGuide TMC Hosts Tour for District Six Secretary
Transportation Systems Management & Operations (TSM&O) staff recently hosted a tour for the newly appointed District Six secretary, Ms. Stacy Miller, P.E. Ms. Miller joined the district earlier this year but was unable to take the customary tour due to social distancing restrictions caused by the COVID-19 pandemic. When the agency re-opened its buildings in June, TSM&O staff took the opportunity to provide her and members of her team with a guided tour of the SunGuide Transportation Management Center (TMC).

The tour began with a detailed presentation about the TSM&O Program. It went over the District's coverage area, infrastructure and technology framework as well as the multi-modal services provided to the public 24 hours per day, 7 days per week. Staff went over the travel benefits that have resulted from these services and previewed upcoming efforts like the connected and automated vehicle (CAV) project in Monroe County, Keys COAST.

The presentation was followed by a guided tour of the TMC's control room, network server room and the maintenance warehouse. This allowed the Secretary to get a first-hand look at the facility's layout as well as its co-location with other local agencies. She was able to see how all the program elements work together to manage the regional transportation system in Miami-Dade and Monroe Counties.

The SunGuide TMC is a publicly funded facility. Tours are given throughout the year to new employees, partner agencies, and members of the public looking to know more about the TSM&O Program. For more information about the SunGuide TMC or to schedule a tour please visit www.sunguide.info.