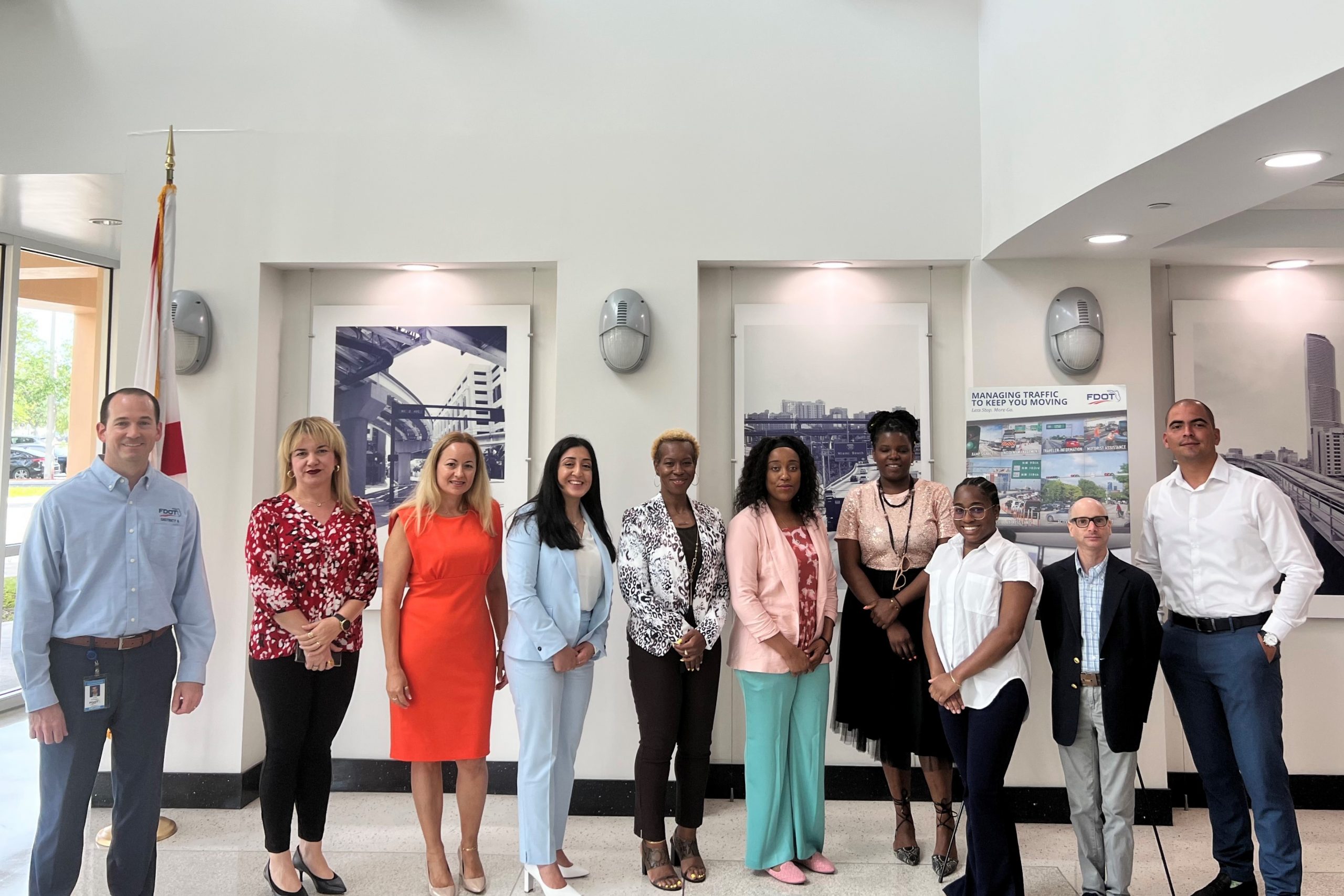 Summer TMC Tours Ramp Up Again!
The District Six Transportation Systems Management and Operations (TSM&O) Office recently hosted a series of tours during the month of May. The groups were from different organizations looking to learn more about the District's operations.
The first tour was a joint effort with the Florida Highway Patrol (FHP). FHP showcased their Statewide Law Enforcement Radio System (SLERS) and communication technology used in their operations. This is also the same system SunGuide Transportation Management Center (TMC) Operators use to communicate with incident management resources. Guests visited the SunGuide TMC to learn about FDOT's TSM&O Program and the partnership with FHP. Representatives from FHP Dispatch and TMC Operations highlighted the importance of reliable communications on daily activities. The second tour was for the South Florida Section of the Florida Puerto Rico District of the Institute of Transportation Engineers (FLPRite). The FLPRite is a professional group that hosts industry conferences, facilitates networking opportunities, and provides professional development to promote the growth of the transportation industry in Florida and Puerto Rico. The TSM&O Office was asked to present about its latest projects and initiatives including the expansion of its arterial management division, connected vehicle projects, and managed lanes operations. The third tour of the month was for new staff members of the Miami-Dade Transportation Planning Organization (TPO). The goal was to introduce them to FDOT staff and provide an overview of the program and a walk-through of the control room.
The District Six TSM&O Office hosts tours for all members of the public. They allow FDOT to showcase the program and the transportation services we provide. The District has more tours planned that will run through the end of the year. For more information or to request a tour, please click here.