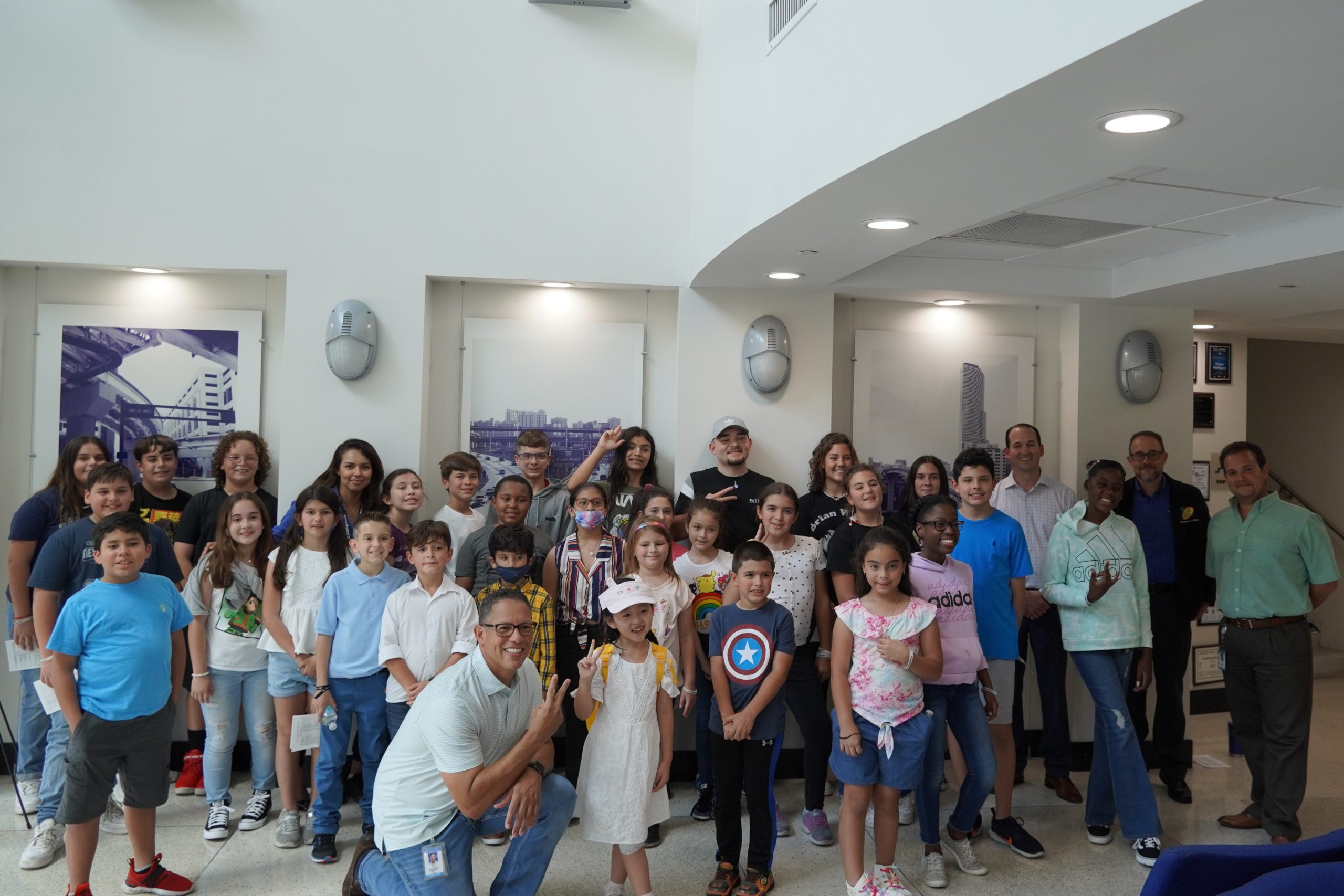 District Six TSM&O Office Hosts Student Tour
FDOT District Six recently hosted more than forty children for the annual "Take Your Child to Work Day" event this spring.
The event marked the first in-person tour given to students since the pandemic impacted regular agency operations more than two years ago. The students came in full force and eager to learn about the Department and how it manages the transportation network of our region. The day began at the FDOT District Six Adam Leigh Cann Building where they were given a formal presentation about the agency and about initiatives related to bicycle and pedestrian safety. Students then toured the SunGuide Transportation Management Center for a unique, behind-the-scenes look at the District's real-time traffic operations program. The students rotated through three presentation stations that included a general overview of the Transportation Systems Management and Operations (TSM&O) Office, a demonstration of the Road Ranger Service Patrol Program and another demonstration about the Incident Response Vehicle Program.
The "Take Your Child to Work Day" event was an excellent opportunity to teach students how the Department works to keep our roadways safe and keep traffic flowing. The SunGuide TMC was happy to support this student tour as it helps to promote TSM&O principles to the next generation. For more information or to request a tour of the SunGuide TMC, please click here.