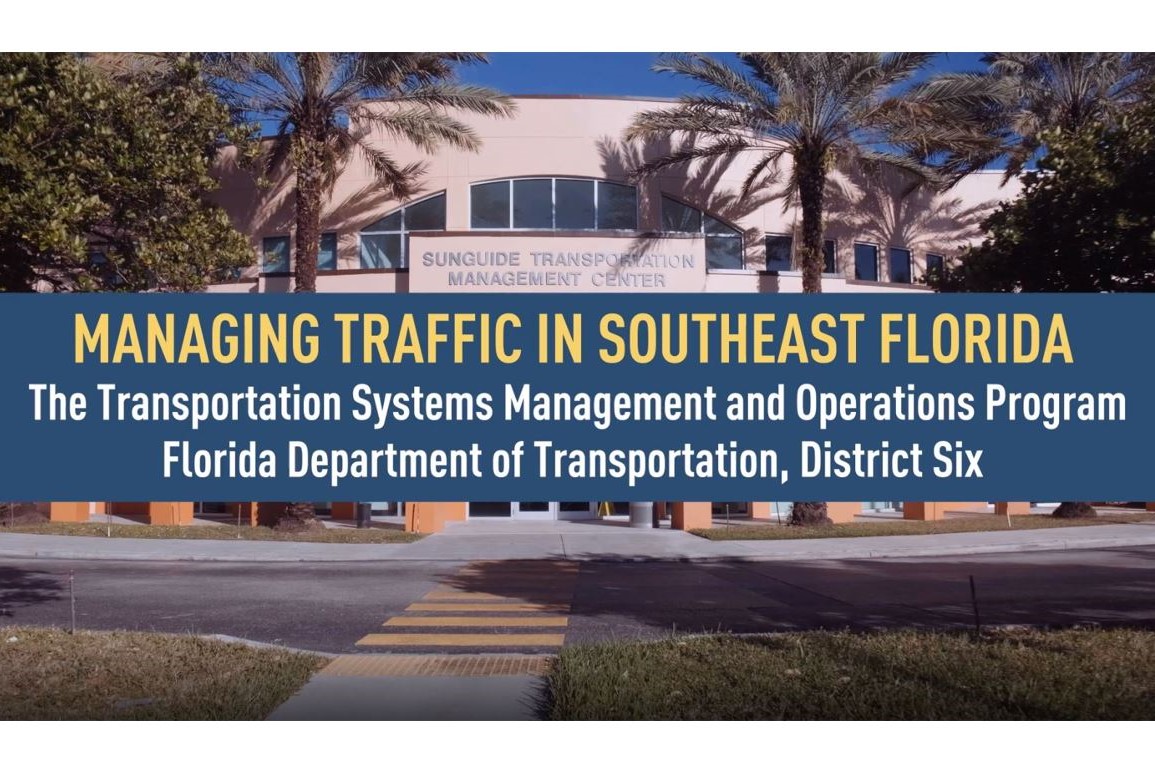 District Six Unveils New TSM&O Video
The FDOT District Six Transportation Systems Management and Operations (TSM&O) Office is proud to announce the release of its new program video.
The video showcases the innovative strategies and technologies that allow for the safe and efficient movement of our roadways in southeast Florida. It provides a behind-the-scenes look at the state-of-the art transportation management facility known as the SunGuide Transportation Management Center (TMC) and the traffic services it provides.
The six-minute video was updated in 2022 to reflect current-day operations and gives an in-depth look into how the program works. The complex nature of the TSM&O program is explained and how the interconnection of traffic services and technology works to reduce congestion on our roadways. Our incident management team of Road Rangers and Incident Response Vehicles are featured providing their essential services of clearing crashes and assisting disabled vehicles. The video shows how roadway devices gather traffic information such as travel volumes and speeds to provide traffic operators with a continuous stream of data for real-time traffic management purposes. It connects the dots between the technology, the program's operations and the traffic services that are delivered to the motoring public of our region every day.
Public education is an important tool in the TSM&O toolbox. It empowers the public with the education needed to better understand our projects for a mutually beneficial outcome. This video explains the need for TSM&O strategies and how they work to improve the safety and reliability of our regional transportation system. To check out the video, click here.