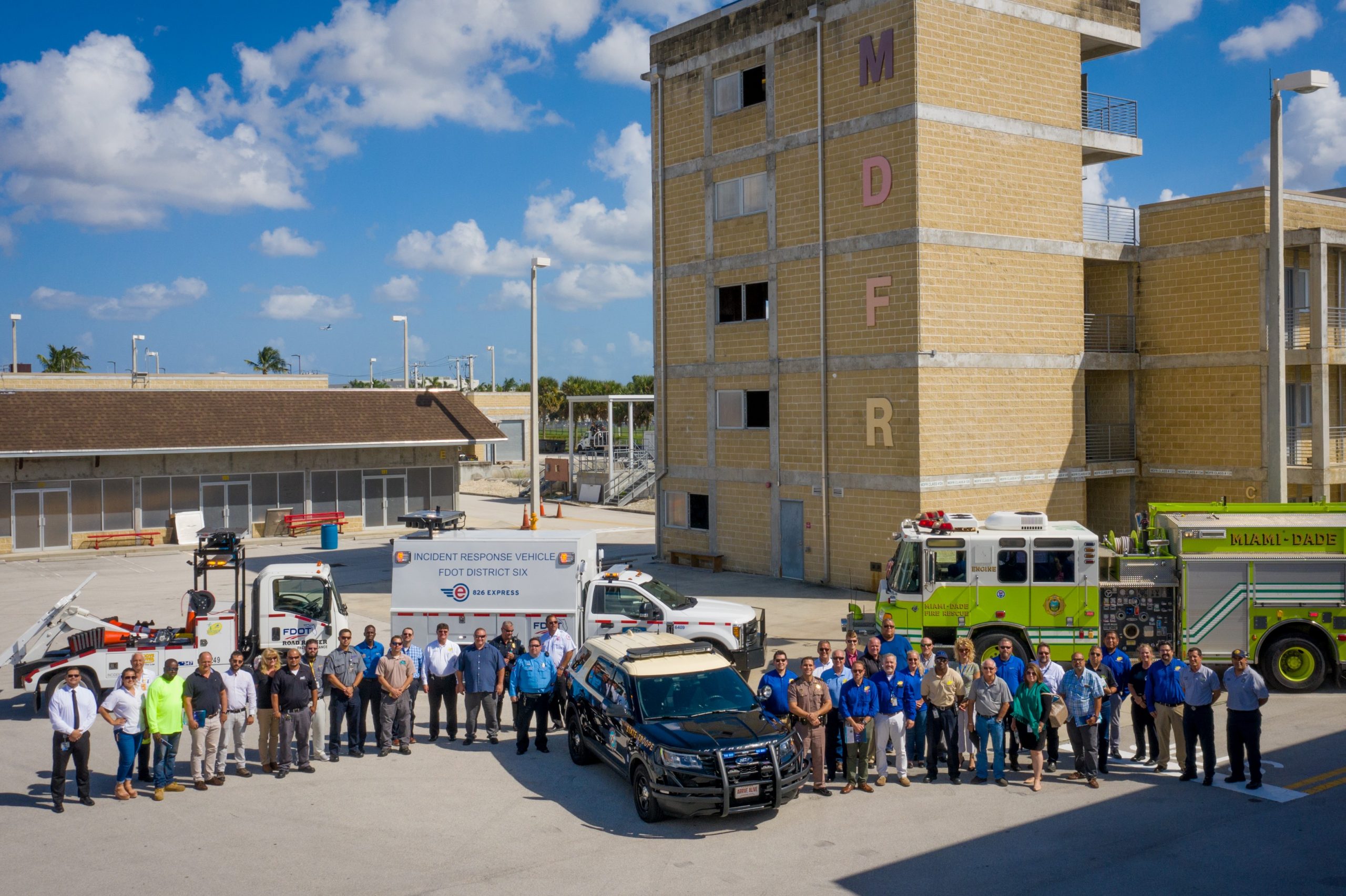 District Six To Host Summer TIM Team Meetings and Events
The FDOT District Six TSM&O Office is planning a series of events for the Miami-Dade County and Monroe County Traffic Incident Management (TIM) Teams this summer.
Events are hosted on a regular basis to keep TIM members engaged throughout the year. They range from training sessions, bi-annual meetings, corridor-specific discussions, and others. They provide a platform for members to communicate among their peers and keep them up to date on the latest industry guidelines and procedures.
The first event, scheduled for the end of June, is a training session developed by the Federal Highway Administration. The four-hour course is held on a quarterly basis to educate first responders on the three objectives of the TIM National Unified Goal (NUG) which calls to improve responder safety; increase safe and quick clearance procedures; and encourage prompt, reliable and interoperable communications. The second event is being held mid-July for the Monroe County TIM Team. This meeting is held annually and focuses on the region's hurricane preparedness plan. The meeting also invites partner agencies such as Florida's Turnpike Enterprise, National Weather Service, asset maintenance contractors, and others to showcase their respective plans and ensure coordination with all members to safeguard the community during hurricane season.
TIM meetings and events are essential for the incident management program. They help to standardize safety protocols, improve interagency communication, and create a better understanding of responder roles and responsibilities while on the scene. For more information about the program, please visit the TIM Team page on www.sunguide.info.