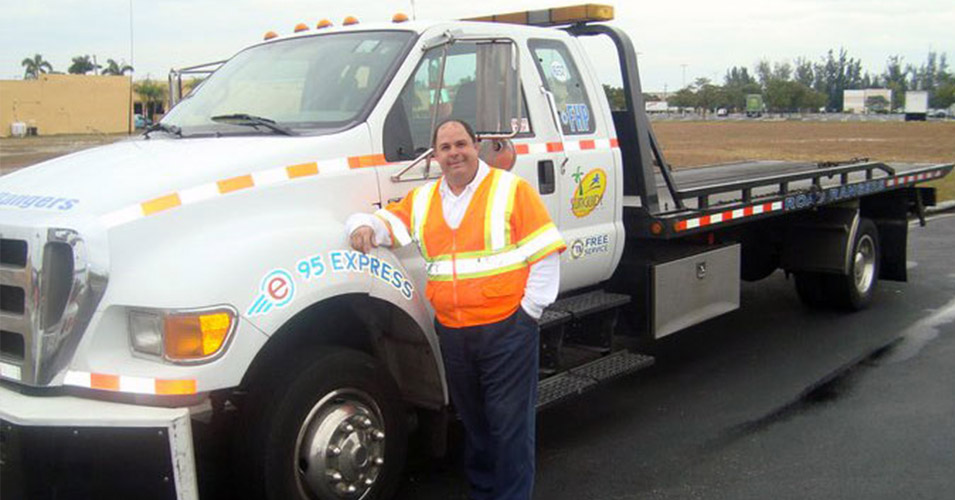 September 2011 – Alfredo Ortiz
Alfredo Ortiz was selected as Road Ranger of the Month for his exemplary performance during September 2011.
His managers say he's an outstanding employee who goes "above and beyond" his duties on a daily basis in order to help keep South Florida motorists moving and support his fellow Road Rangers. He believes teamwork is what helps keeps everybody — from the motorists he assists to his coworkers — safe. Though he usually operates a flatbed tow truck on Interstate 95 (I-95), he can also be seen operating a tow truck or pick up truck, helping disabled motorists safely continue their commute. The Florida Department of Transportation is proud to have a genuine hard worker like Ortiz on its Road Ranger team.