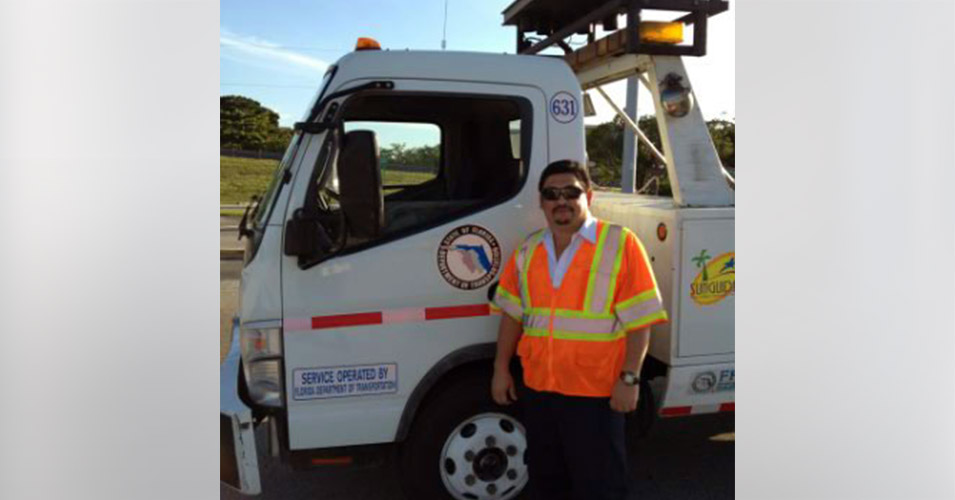 October 2011 – Filiberto Darce
Filiberto Darce was selected as Road Ranger of the Month for his exemplary performance during October 2011.
He has been a Road Ranger for a little more than a year now, and he usually operates a flatbed tow truck on Interstate 95 (I-95), assisting his fellow Road Rangers in removing obstructions from the busy expressway to expedite lane clearance efforts. He says working as a Road Ranger brings him joy because of the happy faces he sees after helping stranded motorists. He's been called "angel" and "life saver" by many of them, which makes him realize the importance of his work. Though he is grateful for being recognized as the Road Ranger of the Month, Filiberto says he doesn't do anything special; he just shows up on time, follows protocol and performs his duties. His managers disagree, though. "Filiberto is special because he understands the importance of what we do. He understands that we're trying to save lives out there, so he's always making sure that every move he makes is a safe one for motorists, his team and himself," said one of his supervisors.