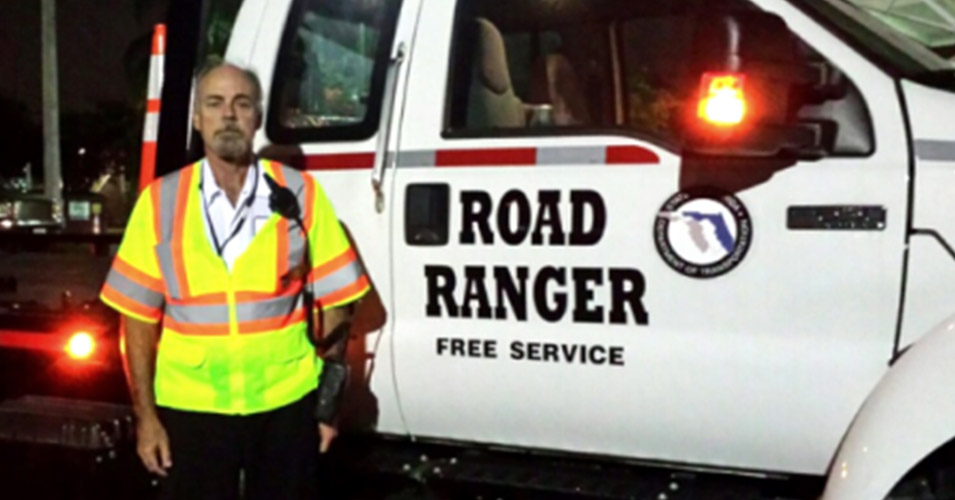 October 2014 – Amaury Da Costa
The District Six Intelligent Transportation Systems (ITS) Office is happy to name Amaury Da Costa as the Road Ranger of the Month for October 2014.
Mr. Da Costa was selected for this honor because of his long-standing service to the program. With ten years on the job, he is considered a seasoned professional among the members of his team. His dedication was put on display recently when his Road Ranger truck was hit by a passing car while he managed an incident on Interstate 95. The impact caused Mr. Da Costa several injuries and he was transported to the hospital for treatment. Mr. Da Costa has fully recovered since the incident and is back on the job working on his daily duties.
Mr. Da Costa is a shining example of the brave work the Road Rangers put in every day. His commitment to keeping our roadways safe is unmatched and is why he is October's Road Ranger of the Month.
Please remember, Florida's Move Over Law requires drivers on a multi-lane interstate highway to vacate the lane closest to an emergency or law enforcement vehicle parked along the roadway if it is safe to do so. If the driver is unable to move over, the driver is required to slow to a speed that is 20 miles per hour less than the posted speed limit when the posted speed limit is 25 miles per hour or greater; or travel at five miles per hour when the posted speed limit is 20 miles per hour or less.