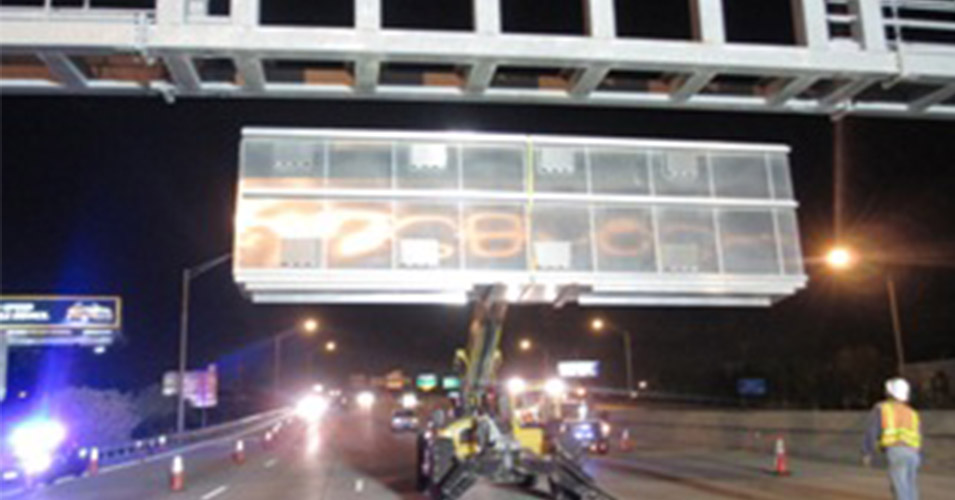 New Color Dynamic Message Signs Added to I-95
The Florida Department of Transportation (FDOT) District Six installed five new color dynamic messaging signs (DMS) along Interstate 95 in Miami-Dade County.
The new signs replaced existing amber-colored DMS along the northbound and southbound directions at NW 27th Street and SW 8th Street and along westbound I-195 west of Alton Road.
The color DMS offer several advantages over the previous units. Color DMS screens are made up of smaller pixels that are lit by Light Emitting Diodes (LEDs) that shine brighter, are able to project colors and can replicate more complex messaging. As a result, these features offer a wider range of flexibility in the type and length of message they display and can incorporate text with simple graphics, such as a roadway's logo or caution signs. These new capabilities are helping traffic operators display messages more clearly and will prove especially beneficial in the upcoming expansion of 95 Express.
The District will incorporate more color DMS as new contracts and improvement projects begin. In many cases, the new signs will replace units that are over a decade old and have reached their "end of life," meaning they will no longer be supported by their manufacturer or are too costly to maintain.