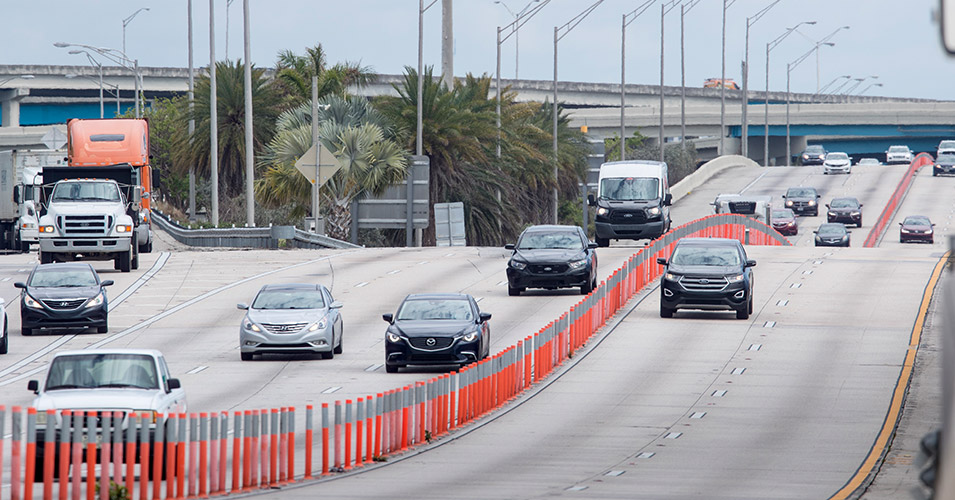 Incident Management Plan Announced for 95 Express Phase Two
The Florida Department of Transportation's (FDOT) District Four and District Six revealed their plan to support 95 Express's Phase Two incident management efforts at a Traffic Incident Management (TIM) meeting held this past August.
The joint plan takes into account the unique scenarios Phase Two will present for both districts and its regional partners as well. It outlines the recommendations that will promote a seamless and effective response to the facility's events. Many of its suggestions are based on the experience gained from supporting Phase One operations for the past six years. The Districts evaluated the effectiveness of Phase One's efforts and assessed its existing resources. It also analyzed the facility's past trends and thus identified areas of improvement and future performance.
The District's analysis resulted in implementing new performance goals for the upcoming facility. These new goals called for event verification times to remain under two minutes, incident response times under 10 minutes, travel-lane blockage duration times under 20 minutes and the facility's availability to remain at 97% of the time or more (not including planned events).
The Plan also featured a communications guide that will help incident managers handle traffic events jointly. This guide was noted to be especially helpful since incidents may cross county lines and require assistance from both Districts.
For more information about 95 Express, please visit: www.95express.com