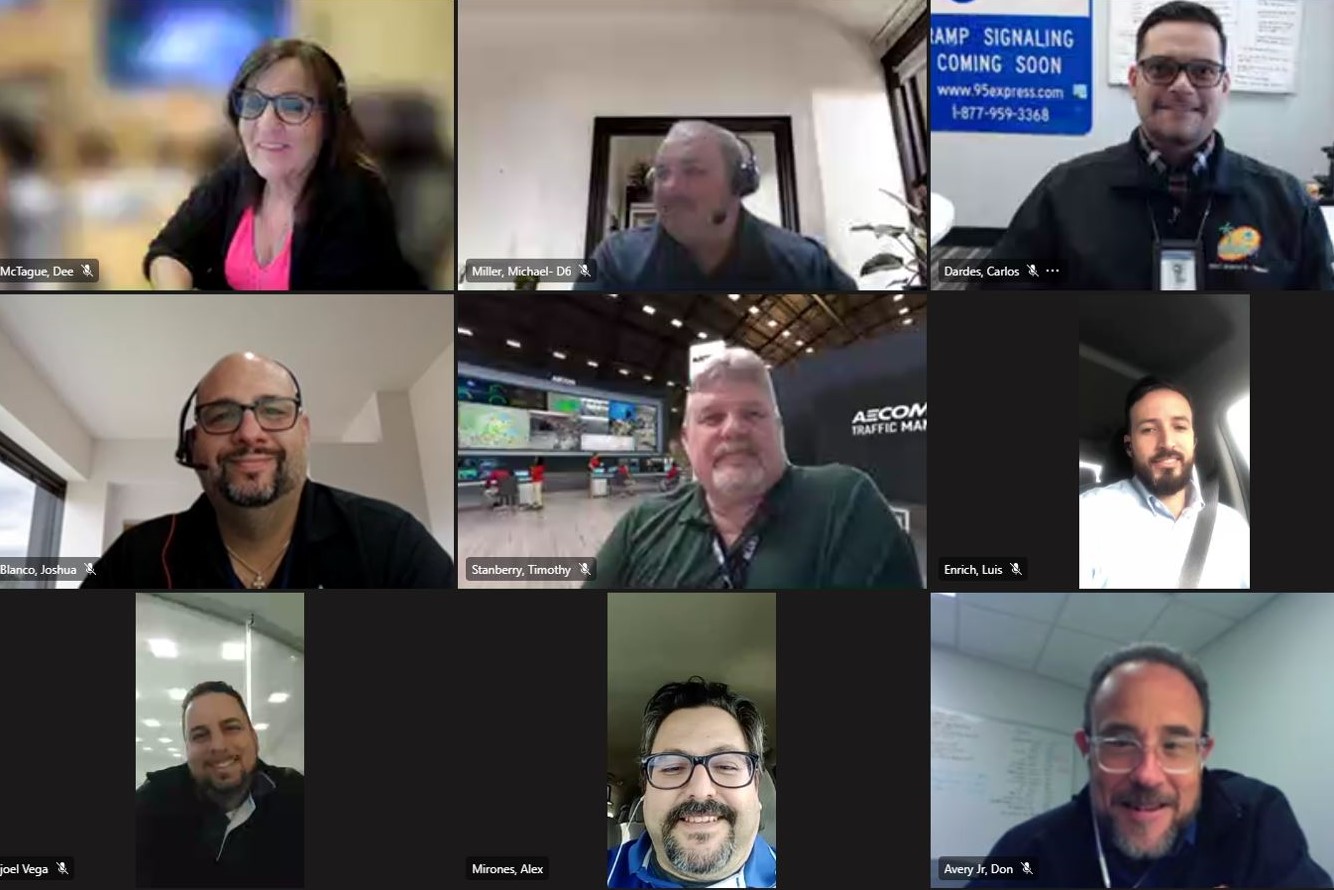 MIAMI-DADE COUNTY TIM TEAM HOSTS MEETING FOR I-95 CORRIDOR
The FDOT District Six Incident Management Team will host a Miami-Dade Traffic Incident Management (TIM) Team – 95 Corridor meeting on February 16, 2022.
The meeting serves as a discussion platform for agencies impacted by the roadways in the eastern part of Miami-Dade County that include Interstate 95, 95 Express, I-195/Julia Tuttle Causeway, I-395, and the MacArthur Causeway. It provides agencies from various disciplines the opportunity to coordinate and share information about any special events, construction projects, or initiatives that are specific to this region. Some of the significant topics to be discussed at this meeting will be the opening of the Golden Glades Multimodal Facility, Rapid Incident Scene Clearance (RISC) events, and SR 836/I-395/I-95 Design Build project update.
The meeting is part of a larger series that focuses on District Six. The series was created to improve the efficacy of the TIM meetings in District Six. The TIM Team divided the Miami-Dade County by the I-95 corridor (east) and the Palmetto corridor (west) to target the traffic issues according to their respective regions and stakeholders. Two annual meetings are hosted in Monroe County for the incident management partners in that area. The goal of these corridor-specific meetings is to discuss incident management items early on to identify potential issues and provide ample time to resolve them in a coordinated manner.
For more information about the TIM Meetings, please visit the traffic incident management page on www.sunguide.info.