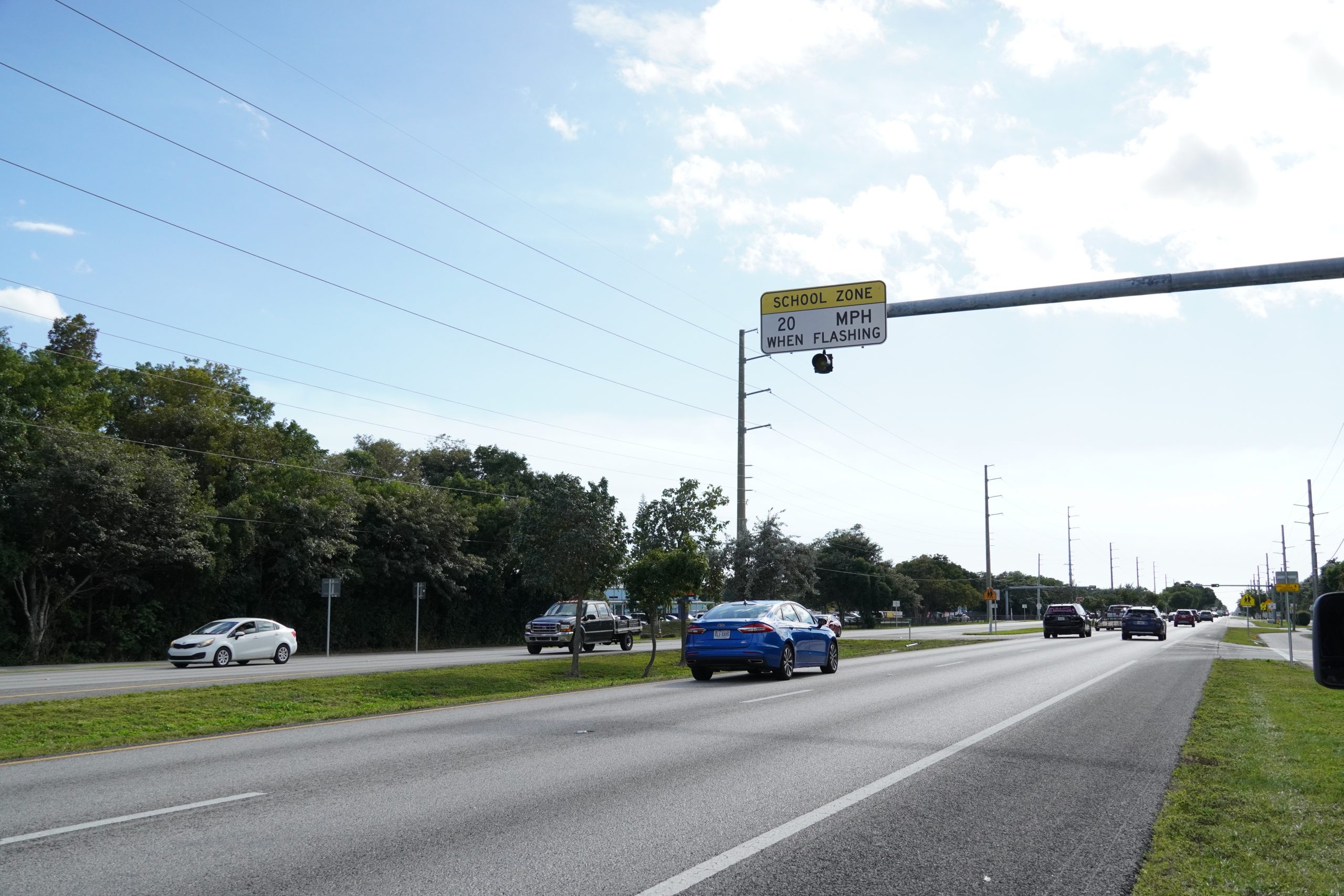 D6 Completes School Zone Beacon Project in Monroe County
The Florida Department of Transportation (FDOT) District Six Office implemented a School Zone Monitoring System for school zone beacons along US 1 in Monroe County. The project upgraded the previous system from a manually operated program to one that is automated with greater monitoring and management capacity.
The new system allows FDOT to control beacon operations remotely, make schedule changes to the devices, receive alarms for beacon failures, and dispatch maintenance teams. These remote capabilities have significantly improved operations since it eliminates the need to dispatch an engineer or technician for on-site schedule programming that are located three to four hours away from the SunGuide Transportation Management Center (TMC) in Miami-Dade County. The result is a more reliable and responsive system that is better equipped to meet the community's needs. This adaptability was especially important in the past year and a half when numerous school schedule changes took place as a result of the COVID-19 pandemic.
The new School Zone Monitoring System has increased the quality of life for the residents of Monroe County. The remote capability is providing a more reliable operation and is providing cost savings for FDOT by reducing the frequency of dispatching technicians to the field. This time and cost savings represents a significant benefit to Florida's residents and visitors alike. More importantly, it is providing a safer environment for students, motorists, and pedestrians in the area. FDOT is committed to looking for ways to improve operations through innovative strategies and technologies like this. Please visit www.sunguide.info to stay informed on program updates and activities.