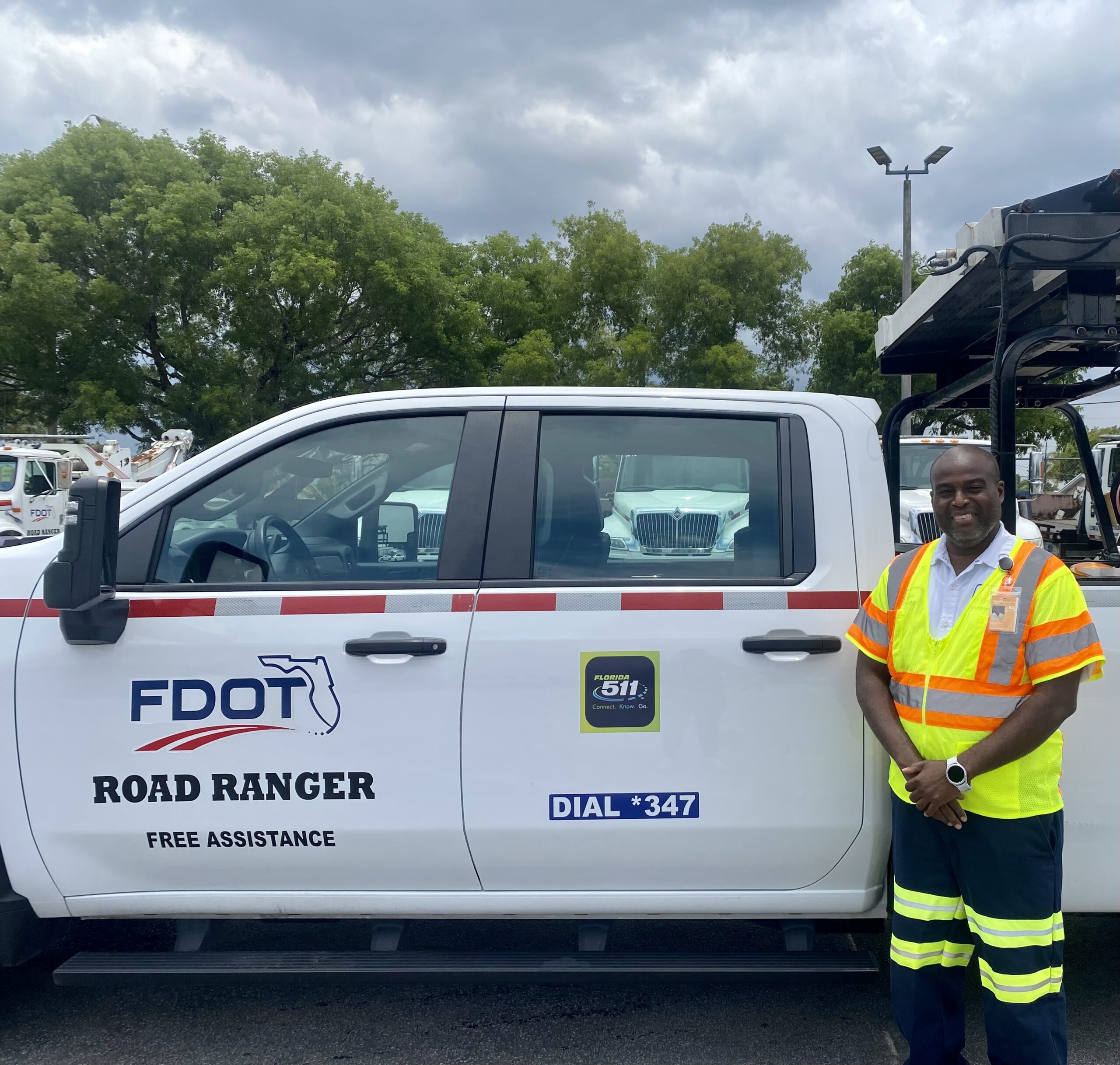 May 2023 – Jacquet Celius
The District Six Transportation Systems Management & Operations (TSM&O) Office is proud to announce Mr. Jacquet Celius as the Road Ranger of the Month for May 2023.
Mr. Celius has been a part of the Road Ranger Service Patrol for 11 years. His dedication and  experience make him a valuable member of the team. He is always willing to step in to help his fellow Road Rangers when needed and goes the extra mile to get the job done. Mr. Celius is passionate about helping others and enjoys knowing he plays an important role in keeping our roadways safe.
Congratulations, Mr. Celius and thank you for your years of service and hard work!