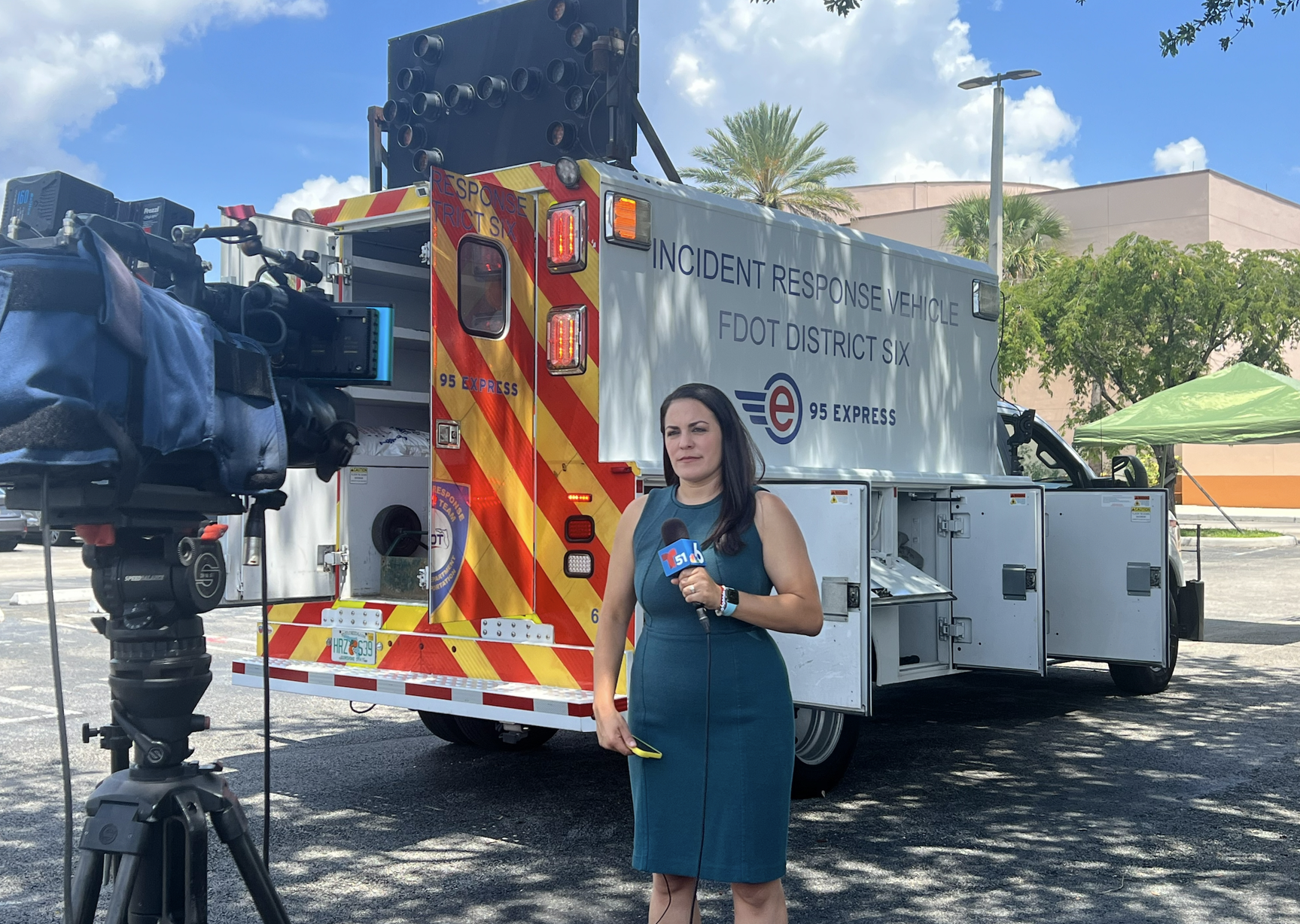 FDOT District Six Hosts Summer Holiday Travel Media Event
The Florida Department of Transportation (FDOT) District Six hosted a press
conference to share important safety tips for the summer travel season that kicked off
with the Fourth of July holiday.
The media event was held in conjunction with transportation partners such as the
Florida Highway Patrol (FHP), Bike305, and others. It highlighted the collaborative
approach the agencies take to provide drivers with the resources needed to arrive
safely at their destinations. FDOT District Six Secretary, Stacy Miller, urged drivers to
wear their seatbelts, stay sober, and avoid distractions behind the wheel. She reminded
drivers to plan ahead by using the FL511 Advanced Traveler Information Service and
call *347 if their vehicle becomes stranded on the road. FHP Troop E Major, Roger
Reyes, focused on security measures by reminding drivers to lock their vehicle doors
and remain vigilant when traveling. The event was hosted at the SunGuide
Transportation Management Center to give media representatives a first-hand look at
traffic operations services provided to the public 24 hours per day, 7 days per week. The
event was followed by a vehicle demonstration of the District's Road Ranger and
Incident Response Vehicle trucks that are available for roadway clearance and motorist
assistance.
The press conference was covered by all the major print and broadcast media stations
in southeast Florida. The story was transmitted in English, Spanish, and Creole. The
event allowed FDOT and its partners to engage with the media and give this important
information to the community. Educational events are vital to FDOT's mission of
providing a safe transportation system that ensures the mobility of people and goods in
our state. The FDOT District Six Office is committed to hosting these events throughout
the year.