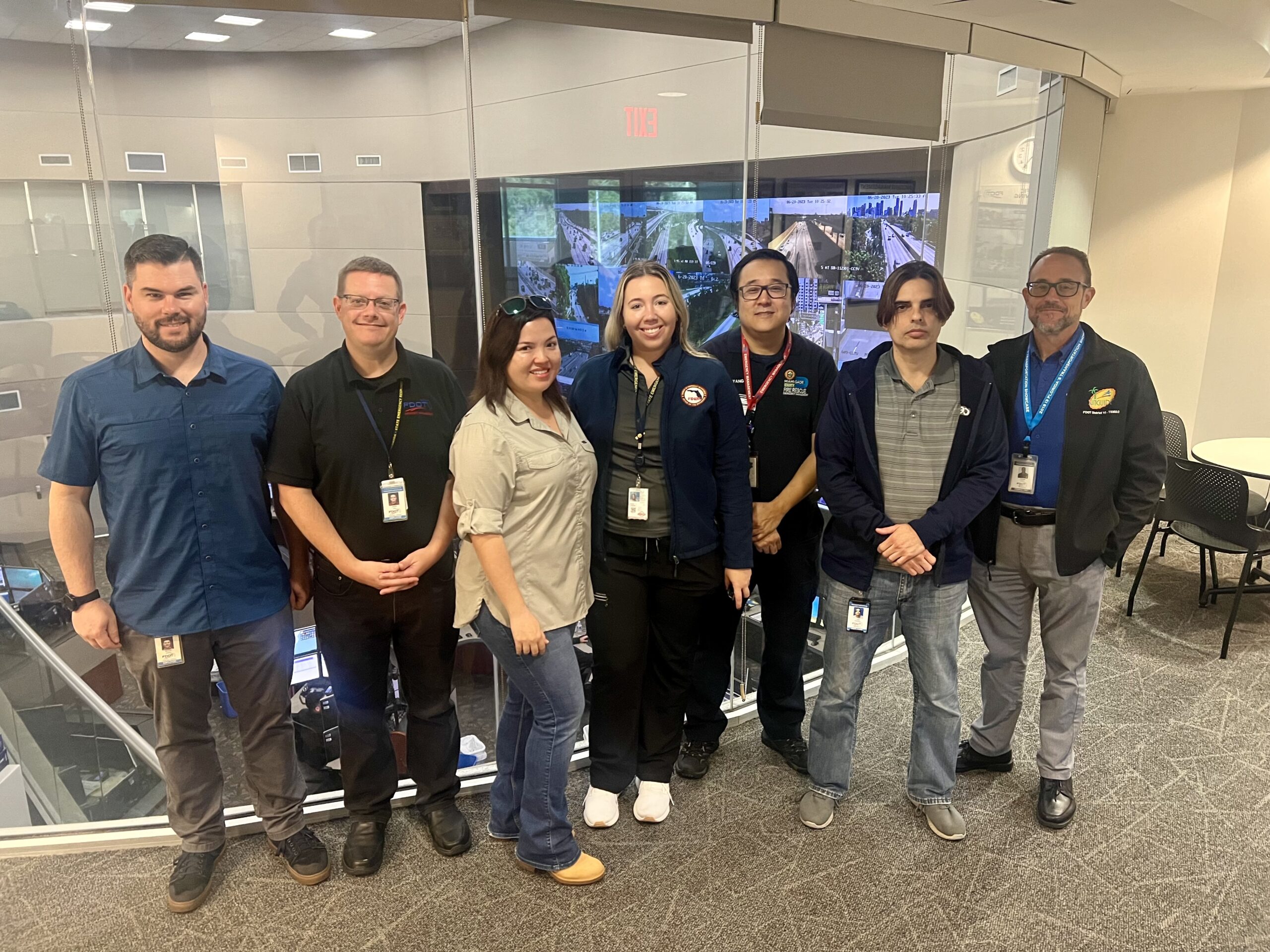 Emergency Management Staff Tours the SunGuide TMC
The FDOT District Six Transportation Systems Management and Operations
(TSM&O) Office recently hosted a tour for state and local emergency
management staff at the SunGuide Transportation Management Center (TMC).
As the transportation hub for southeast Florida, the TSM&O Office works with
regional emergency management personnel to plan for critical situations such as
hurricanes and other unplanned events that may impact the community. This is
why representatives from FDOT's Central Office, Miami-Dade Fire Rescue, and
the Florida Division of Emergency Management visited the facility to get an indepth
overview of the program. The tour provided them with a behind-the scenes
look at the resources and technology used to manage traffic on a daily
basis. They learned about the traffic operations, incident management, and
traveler information services provided to the freeway and arterial systems in
southeast Florida. They also toured the control room and information technology
(IT) server room during their visit.
Interagency visits and tours are an important part of the District Six TSM&O
Office. They promote communication and collaboration between partner
agencies to provide a safe and reliable transportation system for all roadway
users.