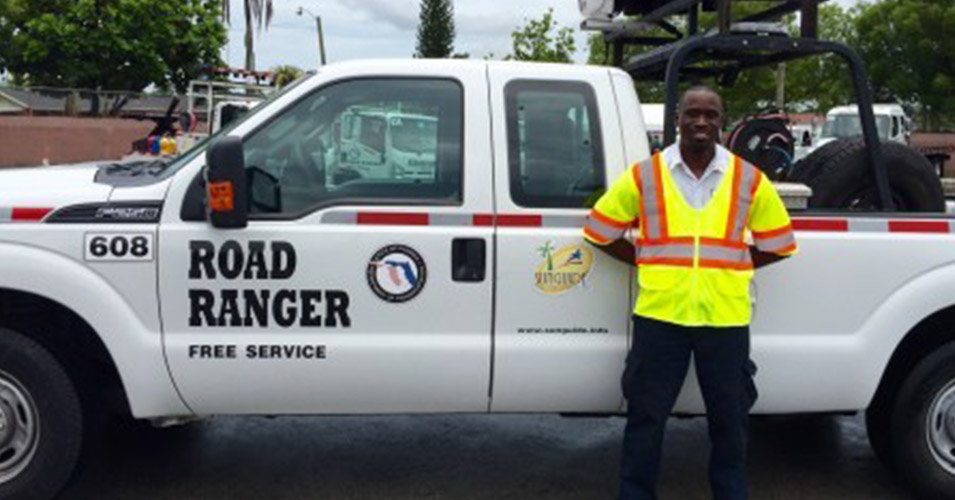 May 2015 – Orangen Dean
The District Six Intelligent Transportation Systems (ITS) Office is proud to announce that Mr. Orangen Dean is the Road Ranger of the Month for May 2015.
Mr. Dean has been an FDOT Road Ranger Service Patrol for one year. His supervisor says he has been a standout addition to the team ever since he joined in July 2014. They credit his superior work ethic and enthusiasm for the job as the reasons why he was selected for this honor. For his part, Dean enjoys the value his work brings to our community. He drives a pick-up truck that is equipped to assist stranded drivers and has the ability to change flat tires, jump start vehicles and make other minor vehicle repairs. He also provides maintenance of traffic for incident scenes when needed.
Thank you Orangen for the brave work you do every day!