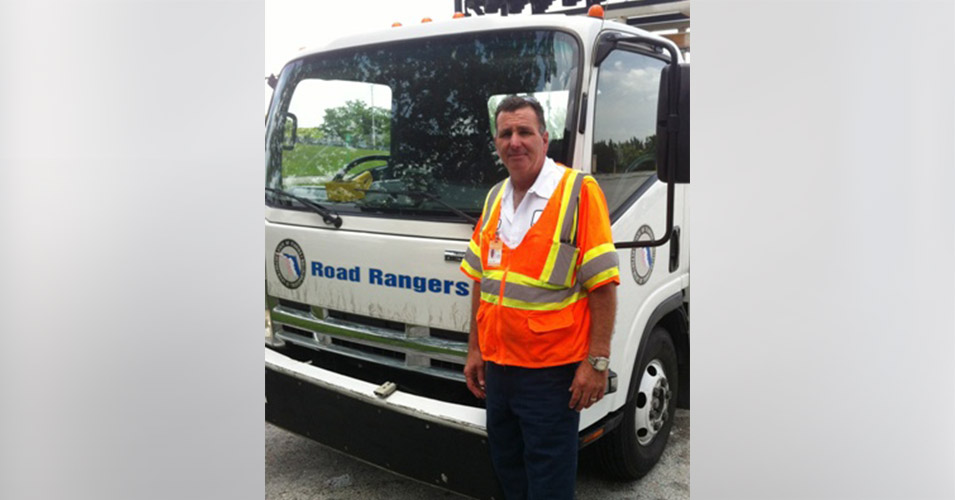 May 2012 – Jose L. Diaz
Jose L. Diaz was selected as May's Road Ranger of the Month for his outstanding job performance on the field.
Mr. Diaz has worked as a Road Ranger Service Patrol for two years helping stranded motorists and incident managers keep traffic flowing along Interstate 95 in Miami-Dade County. His driving force is the fulfillment he receives from helping others in need. His standout memory on the job was when he detected a vehicle that was on the side of the road, "rolling" forward because the driver failed to put in on park. He rushed to the car and saw the female driver was having a minor seizure and her young child sitting in the back seat. He immediately stopped the car and called emergency responders to evaluate and transport both mother and child to a safer location. He knows his quick action helped save their lives that day and credits his role as a Road Ranger for having given him the opportunity to do so.