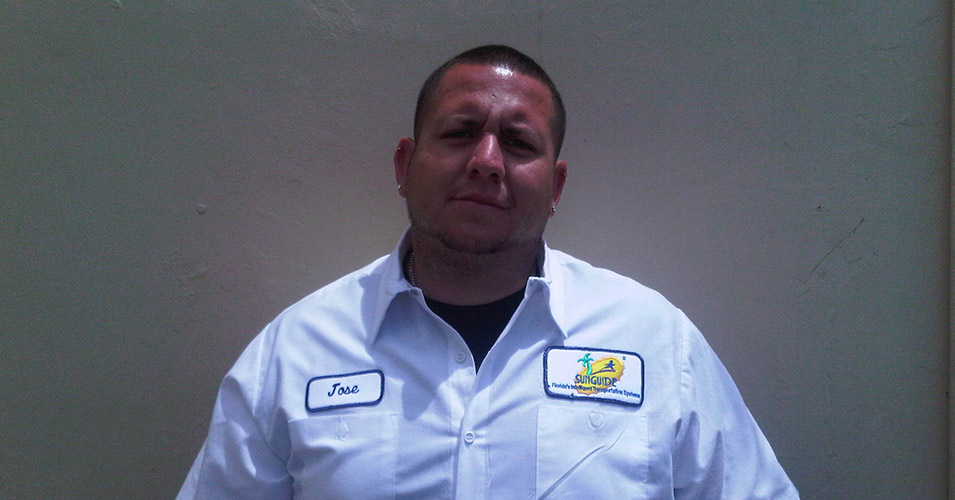 May 2010 – Jose Diaz
Jose Diaz was selected Road Ranger of the Month for his exemplary performance during May 2010.
He began working as a Road Ranger about one year ago and at first operated tow trucks on FDOT and Miami-Dade Expressway Authority (MDX) roadways. He's now a flatbed driver, providing his service on Interstate 95 (I-95).
His supervisor says he's always ready to work and is very thorough in making sure he performs his job efficiently and safely – and he does it with a smile on his face, even if the sun is beaming or if the rain is pouring.
Diaz says he likes the job too – not only because he gets to help people, but because it offers a new challenge every day, like the time he assisted a celebrity Hip-Hop artist whose vehicle broke down on the 95 Express lanes. He moved the artist and his vehicle out of harm's way during a heavy downpour. Diaz says he'll never forget how thankful the artist was. It reminds of him of why he loves helping others.