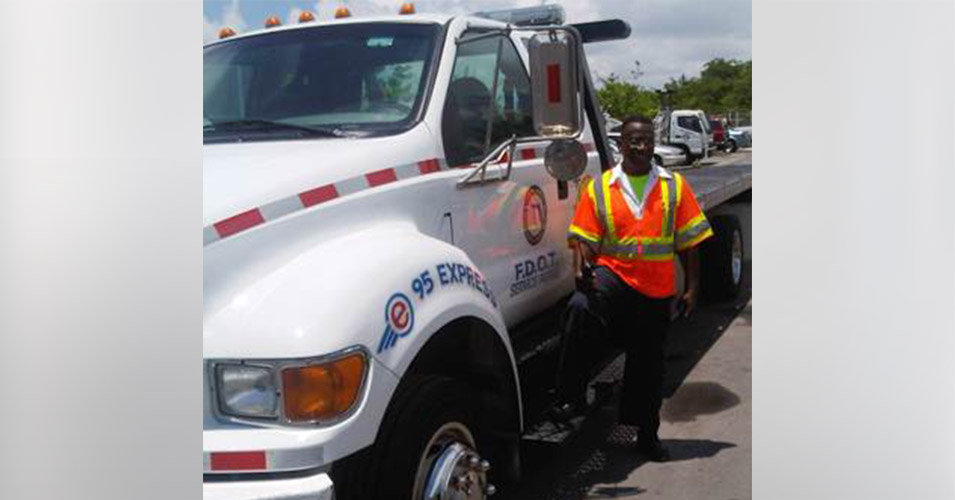 April 2010 – Paulin Jean Louis
Paulin Jean Louis was selected Road Ranger of the Month for his exemplary performance during April 2010.
Paulin is a flatbed tow truck operator and can be seen working on Interstate 95 or State Road 826 (Palmetto Expressway). Working as a Road Ranger for two years, he delivers excellent service when assisting stranded motorists and incident responders, helping keep Miami-Dade County's motorists safe, as well as keeping traffic flowing. A motorist recognized his exceptional performance by leaving a comment on SunGuide.info. She commended Paulin's speedy arrival time and said he provided "excellent service" when changing her flat tire.