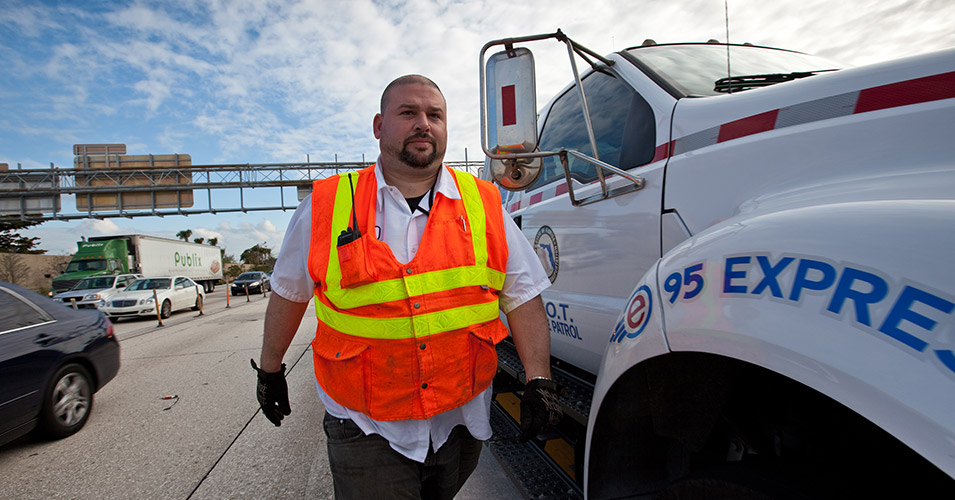 March 2010 – William Gomez
William Gomez was selected Road Ranger of the Month for his exemplary performance during March 2010.
A typical day for him consists of driving a flatbed truck up and down the 95 Express lanes. He assists incident responders by removing obstructions from the express lanes, helping improve the safety and reliability of I-95 in general. His coworkers call him an excellent employee. He's always on time, ready to work, and willing to help his coworkers as a team leader.